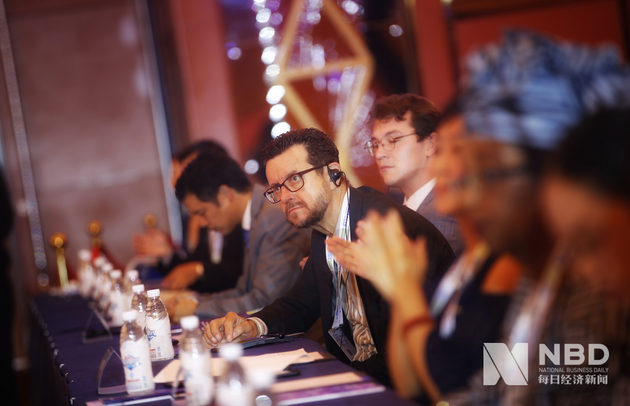 Delegates attending the forum [Photo/Zhang Jian (NBD)]
July 16 (NBD) -- The third High-Level International Forum on Sustainable Urban Development kicked off on Monday in southwest China's Chengdu, highlighting the latest challenges and opportunities for cities and regions across the globe.
The forum is sponsored by the National Development and Reform Commission and organized by the China Center for Urban Development, the United Nations Human Settlements Programme and Chengdu city government.
With a theme of "Dialogue with the World for Green Development," the forum will bring together policy makers, city managers, famous experts and scholars, and entrepreneurs to explore paths for green development.
The forum is seen as an important part of implementing the action plans proposed at the Belt and Road Forum for International Cooperation.
Chengdu hosted two sessions of the forum in 2017 and 2018, which had achieved positive results. Delegates from more than 20 countries attended the 2017 forum.
Email: gaohan@nbd.com.cn
Editor: Gao Han