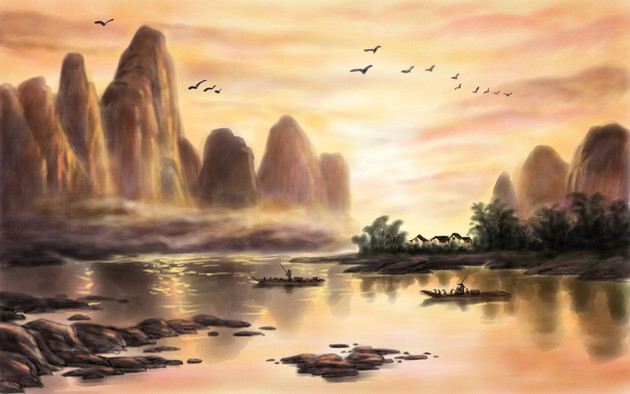 Photo/Shetuwang
Orhan Pamuk, winner of Nobel Prize in Literature, whose books are widely read in China, said on Wednesday that he used Chinese landscape paintings in his book "My Name is Red".
Pamuk, who is visiting Sarajevo, the capital of Bosnia and Herzegovina(BiH), was interviewed by Xinhua on Wednesday. He revealed that his memories of China, which he visited back in 2008, are unique, especially because his books were very popular in China.
"Chinese landscape paintings are a unique thing, one of the biggest traditions of art history continuing for thousands of years," Pamuk explained.
"I love especially the literature, texts, stories that surround landscape paintings in China, and I used some of them in 'My Name is Red' book," Pamuk said.
15 million copies of Pamuk books have been sold worldwide and one in 15 readers is Chinese.
While explaining the difference between readers from the East and West, Pamuk says that European readers read his book "Istanbul" the most, while the ones in the United States read "Snow".
"I managed, without planning, to generate enthusiasm in different countries," Pamuk said, adding that he is the sort of a writer whose books are read differently between nations.
Pamuk won the 2006 Nobel Literature Prize.
Email: gaohan@nbd.com.cn
Editor: Gao Han