June 22 (NBD) -- On June 20, Tencent unveiled the eSports plan for Game for Peace at the Global Esports Summit and Tencent Esports Annual Conference.
Game for Peace, an alternative to PUBG Mobile in China, gained the regulatory approval on April 9 and was launched in early May. The battle royale-style shooting game has made a hit since its launch, having 50 million daily active users nowadays. According to Sensor Tower, its iOS version of the game grossed an estimated 70 million U.S. dollars from in-game purchases last month.
High hope for Game for Peace
Game for Peace will be entered into the Tencent Global eSports Arena (TGA) that will be held in early July in the Chinese city of Xi'an.
"Holding eSports tournaments is aimed at promoting products (games)," outlined Dong Zhen in an interview with National Business Daily (NBD), senior analyst at Analysys International, "Not only can they generate cash flow but also stimulate a high traffic volume, copyright monetization in derivative works and etc."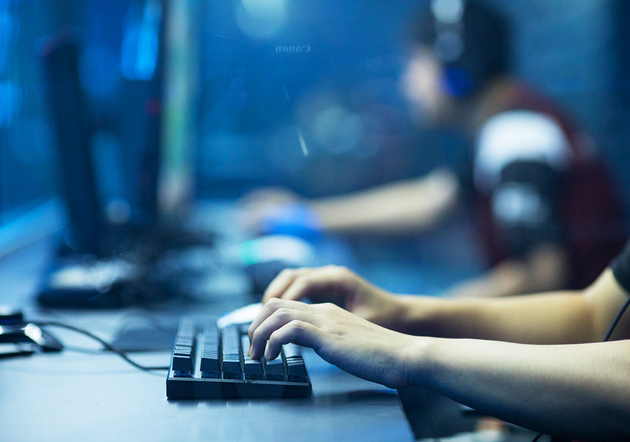 Photo/Shetuwang
Dong stressed that tournaments themselves cannot rake in too much revenue but "they are capable of stimulating, innovating and strengthening the image of IP."
According to Liao Kai, marketing director of Interactive Entertainment Group at Tencent, the Game for Peace eSports tournament system will inlude global final, professional tournament, city open, and amateur competition.
"The system needs a while to develop. Now, Game for Peace has numerous active users, but the popularity may decline over time, thus it is important to re-engage inactive users," explained Dong. "Whether the eSports tournament system is merely "fast food" or sustainable is still determined by the product itself."
This exactly echoes observation of recent revenue surge of PUBG Mobile by research analyst Louise Shorthouse in IHS Markit. "Tencent's regular, high-quality content updates of PUBG Mobile are sustaining player engagement and will have helped with user retention rates. What's more, emerging territories are proving to be unusually crucial growth drivers," wrote Shorthouse.
Expanding presence in mobile battle royale game sector
Data from Sensor Tower shows that in May, the iOS version of Game for Peace earned 70 million U.S. dollars in player spending, only 6 million U.S. dollars less than its counterpart which generated 76 million U.S. dollars in revenue.
In the first three days after it became available on App Store, Game for Peace made 14 million U.S. dollars in revenue in App Store, making it the world's highest-grossing mobile battle royale title on iOS for that period. It is noticeable that the shooting game outperformed the first-three-day performance of rivals Fortnite from Epic Games and Knives Out from NetEase.
In the first quarter of 2019, there also witnessed sequential revenue growth of 189 percent in PUBG Mobile, according to IHS Markit's recent analysis. "Net revenue for PUBG Mobile surged by 241 percent just between February and March," said Shorthouse.
However, the recent surge in revenue will likely slacken in the future. "At present, the current substantial revenue increase illustrates that Tencent's hit mobile titles in the burgeoning battle royale genre has been attracting 'non-Tencent game players' of this genre. The revenue growth rate (of Game for Peace and PUBG Mobile) will slow down and maintain a stable level in the future," remarked Dong in an interview with NBD.
The strong growth momentum of both games is consolidating Tencent's presence in the battle royale game sector, where NetEase took the lead previously.
In a report released by Sensor Tower on May 16, Knives Out has amassed more than 640 million U.S. dollars in global player spending since its launch in November 2017 and most of the game's revenue came from Japanese players. Fortnite ranked second with its iOS version alone generating an estimated 630 million U.S. dollars. Tencent's PUBG Mobile merely came third with 439 million U.S. dollars.
Both Knives Out and Fortnite saw a sequential slump in the first quarter of 2019.
"Game for Peace's becoming a hit indicates that Tencent will likely become a leading player in the mobile battle royale market in China," commented Dong in the interview. In Dong's eyes, it is a matter of time for Tencent to lead the way in the global battle royale game market.
Email: lansuying@nbd.com.cn
Editor: Yu Peiying