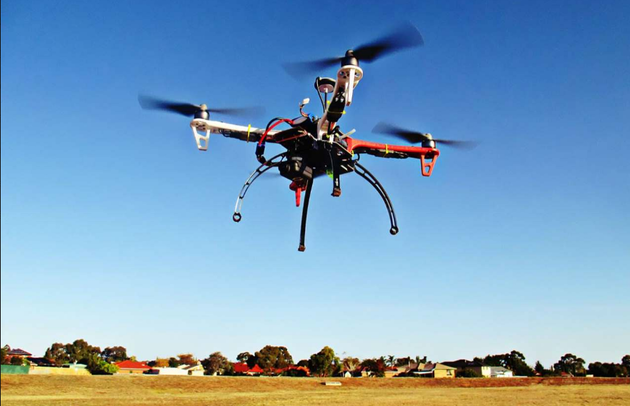 Photo/Shetuwang
June 17 (NBD) -- The latest technology and innovation in unmanned aerial vehicles (UAVs) was displayed at the UAV Show China 2019 held in Beijing recently.
At this year's event, National Business Daily (NBD) noticed that most exhibitors are B2B enterprises.
With regard to reasons behind, Tong Jinghao told NBD that as the threshold for B2C drone companies keeps rising, the segment is about to enter an era when several players dominate the market. Tong serves as director at the comprehensive planning institute of China Aviation Planning and Design Institute (Group) Co., Ltd.
One of the exhibitors on the site Li Leshen echoed Tong's views, saying that big UAV players have snatched most market space of the consumer drones and lifted up the 2C (To-Consumer) threshold, which made it difficult for newcomers to gain a foothold. "A number of UAV manufacturers now are refocusing on the 2B (To-Business) racing track."
Tong pointed out that the consumer UAV area has witnessed an infighting situation. In 2018, the global sales of consumer drones reached 20.4 billion yuan (3 billion U.S. dollars), but the overall profit margin of the industry declined rapidly. Leading companies such as DJI took over 70 percent of the market share.
In Tong's opinion, the consumer sector, despite the rat race, still boasts development space as technological changes will generate new application scenarios.
The global consumer drones market is estimated to reach approximately 11 billion U.S. dollars in 2026, growing at a CAGR of 20.9 percent during the forecast period from 2018 to 2026, according to a report released by market research firm Research And Markets.
But it's generally projected that commercial drones will overtake consumer drones in the foreseeable future. The commercial drone segment will surpass the consumer drone market in 2024 to become the largest segment of the civil market, according to the latest UAV market forecast by consulting firm Teal Group.
Being it consumer or commercial drones, Tong predicted that the UAV industry in the future will be dominated by two kinds of firms: platform and application enterprises.
Platform enterprises will focus on developing advanced technologies to maintain a foothold in global competition and application companies will emphasize on expanding application domains and providing integrated solutions, Tong added.
Email: gaohan@nbd.com.cn
Editor: Gao Han