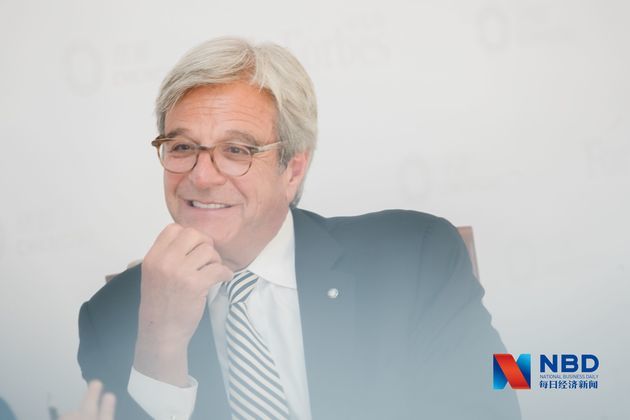 Mike Perlis [Photo/Zhang Jian (NBD)]
June 12 (NBD) -- Alongside the annual Chengdu Global Innovation and Entrepreneurship Fair, the 2019 Forbes China Innovation Summit kicked off on Tuesday in Chengdu, a Chinese hub for technology and business, to discuss innovative development in the new context of global economy.
"Innovative companies will use the best technologies they can find and the best tools in order to do whatever they do," remarked Mike Perlis, vice chairman and strategic advisor at Forbes Media LLC., in an exclusive interview with National Business Daily (NBD).
Innovative business models
In the views of Perlis, some innovative companies are creating new technologies but some are innovative in other ways. "Uber took a limo-and-taxi model. Without investment in infrastructure or employees, they created an innovative business model. "
Taking Airbnb and Alibaba for example, Perlis explained to NBD that those companies use technology in a big way, but their innovations are about their business models.
Themed with "Global Innovation with New Technology", the Summit also witnessed the release of the annual list of China's 50 Most Innovative Companies by Forbes China.
The list highlights innovative businesses in 14 fields including retail, logistics, cloud computing, robotics, smart homes, AI services, fintech, blockchain. Companies such as Freshippo, Pinduoduo, Huawei, Alibaba Cloud, DJI and Baidu's Apollo made the cut.
Noticeably, two thirds of the 50 companies in the list were formed since 2014. "Technology has driven a great deal of innovation," Perlis said.
A report by London-based consulting firm UHY found in a report that the number of Chinese startups has increased at an annual rate of nearly 100 percent since 2010.
Also, China's startups raised big money. Statistics published by data provider Pitchbook found that global investors are injecting increasing amounts of capital into China's startup ecosystem, with 29.4 percent of global venture capital directed into Chinese startups in 2018.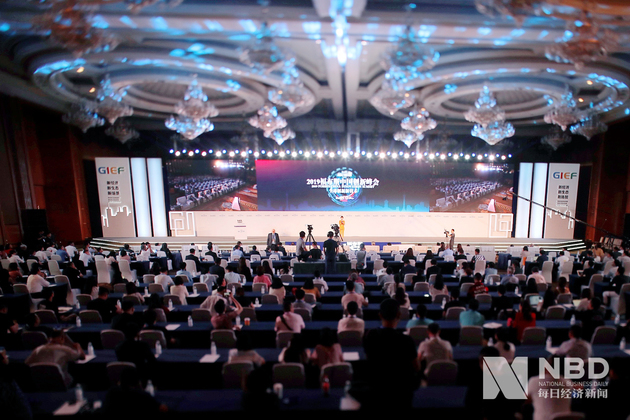 2019 Forbes China Innovation Summit [Photo/Zhang Jian (NBD)]
Think, see and do things differently to succeed
For a startup to succeed, Perlis, who had 10 years of experience in the venture capital industry, told NBD that innovation is critical and the person that investors are investing in is more important. "It's important for innovative talents or teams to think outside the box, to see things differently, and to do things meaningfully and differently. Great unicorn leaders haven't repeated what others have done better, but really thought differently about products or services that represent the companies."
Perlis believed that innovation conference like the one Forbes is hosting can bring people together to share the secrets of success and is also beneficial for displaying the charm and opportunities of a city where such events are held.
While this is Perlis' first time in Chengdu, he was impressed by the special lifestyle here. "A different city from Shanghai and Beijing, Chengdu is kind of laid-back. You can see there is music, and art. People seem to really enjoy their lifestyle here."
Perlis compared Chengdu to Seattle where Microsoft, Starbucks and Boeing are headquartered, saying that the Chinese city should take advantage of its lifestyle. "Seattle is also laid-back, but it's the number one city in the U.S. west coast area to start business and to live in."
Chengdu ranked the 6th spot in the Forbes China 2018 ranking of the best city for business in China.
Email: gaohan@nbd.com.cn
Editor: Gao Han