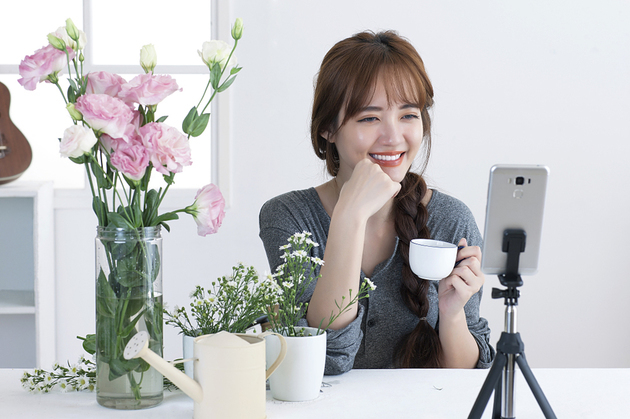 Photo/VCG
When they were visiting the Isle of Skye in Scotland, the couple recorded the entire process of them getting up at 3 am to climb a mountain to catch the dawn at the summit. Audiences enjoy these kinds of vlogs because it makes them feel like they're actually on the trip with them.
For newcomers, Liu Hongjia suggests that they set a theme, a beginning and an end for their vlogs in advance.
"The editing doesn't have to be excellent. The main idea is to record your feelings and touch others," he says.
As "travel experts", they are often invited by tourism bureaus to take part in familiarization trips. They find that their clients find their less formal approach to shooting travel videos promote their destinations in a more down-to-earth way.
Pei Cai, a full-time travel vlogger, agrees.
"Reality travel shows featuring celebrities are often scripted and follow a formula that involves some sort of conflict. Travel vloggers, however, just showcase their real personalities and the audience thinks of them more like friends," says Pei, who lives in Beijing. Since quitting her bank job in early 2018, she has attracted 247,000 followers on Sina Weibo through her vlogs.
"Content is king. When audiences have empathy with your vlogs, they are more likely to visit the destination you are covering in the future," she says.
Her vlogs run for between five and 10 minutes and focus on her overseas travel experiences, such as food tours and hotel reviews. She interacts with the locals and tells interesting stories whenever she visits a scenic area.
"You have to always appear lively in front of the camera, even if you spend the whole day walking. When something upsets you, you need to deal with it rather than let it affect you."
Editor: Gao Han