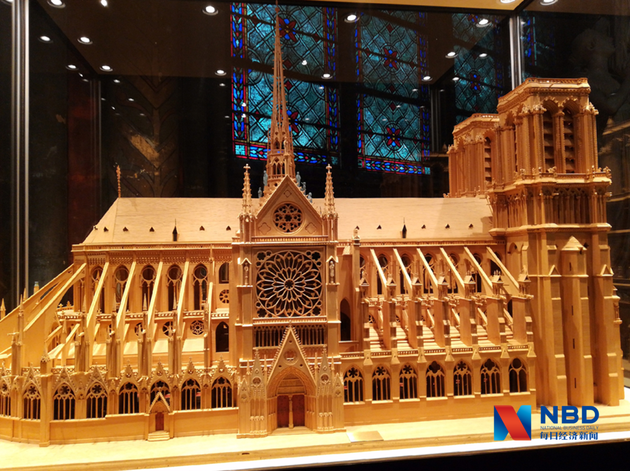 Photo/Wei Guanhong (NBD)
Apr. 18 (NBD) -- Spire of Notre Dame Cathedral in central Paris collapsed in a huge fire on Monday afternoon, which saddened the whole world.
The blaze toppled the spire and most of the roofs of the centuries-old cathedral. The French president has pledged to rebuild the heritage treasure within five years.
But there seems a silver lining for people to continue appreciating the majesty and beauty of Notre Dame, as a French video game company, Ubisoft is provding a chance for everyone to virtually visit the iconic Paris landmark.
On Wednesday, Ubisoft announced that the company is giving away PC-version Assassin's Creed Unity for free for one week. The action-adventure video game prominently features Notre-Dame de Paris among its many landmarks.
Also, Ubisoft has stated that it will be donating €500,000 to the rebuilding efforts.
Before the rebuilding work is finished, players are able to climb the spire devastated by Monday's fire in the video game.
Developed by Ubisoft Montreal and published by Ubisoft, Assassin's Creed Unity, which is set in Paris, is known for its immaculate recreations of real-world places as its settings. 
An artist for the game, Caroline Miousse, once told The Verge that she spent two years finessing the appearance of Notre Dame, down to each individual stone. It's reported that the game's immaculate details could help rebuild the cathedral. 
Zhang Shule, an analyst of the game industry, said to NBD that Ubisoft's meticulous recreations of Notre Dame in its settings will play a supportive role in rebuilding the centuries-old master piece, although part of the creative work such as the rose window doesn't actually align with the reality due to copyright issues.
Email: gaohan@nbd.com.cn
Editor: Gao Han