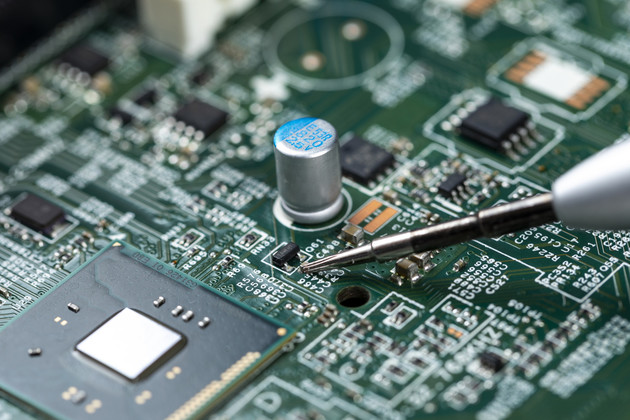 Photo/Shetuwang
Apr. 17 (NBD) -- iPhone maker Apple and chip manufacturer Qualcomm have unexpectedly put to an end to their two-year patent disputes over billions of dollars of technology licensing fees. 
The settlement came Tuesday (U.S. time) as opening arguments took place at a trial in federal court in San Diego.
The companies said they had agreed to drop all litigation between them worldwide. 
Also part of the settlement, Apple will make an unspecified one-time payment to Qualcomm, and will consequently be able to source Qualcomm chips for six years effective April 1, 2019, with a two-year extension option.
The deal means a lot to Apple, as the iPhone provider's current modem supplier Intel is still not ready to offer high-performance baseband chips, not to mention powerful 5G ones. 
Hours after the settlement between Apple and Qualcomm, Intel announced its plan to exit the 5G mobile modem market to focus more on 4G and 5G modems for PCs and smart home devices, as well as its broader 5G infrastructure business.
Intel's decision is presumably the driving incentive of the new licensing agreement between Apple and Qualcomm. 
No matter what the reason behind is, the companies get their share of wins from the new deal. 
By leveraging the mobile chip prowess of the San Diego-based chipmaker, Apple could solve signal issues of iPhones, which will further sharpen its competitive edge. 
Meanwhile, the iPhone maker will likely be able to bring its 5G smartphones to market ahead of schedule and catch up with its peers. Since this year, 5G hype has gone into the overdrive. While carriers and other mobile phone manufacturers were all itching to roll out 5G products, Apple remained silent partly due to the lack of appropriate 5G chips. 
To Qualcomm, the settlement with Apple means the company could continue its current business model.
Stacy Rasgon, an analyst at Sanford C. Bernstein, previously said the legal battle with Apple will determine the fate of Qualcomm's unique blend of selling chips and licensing more than 130,000 patents. The licensing business contributed 64 percent to the company's pre-tax profits in 2018. 
Email: lansuying@nbd.com.cn
Editor: Lan Suying