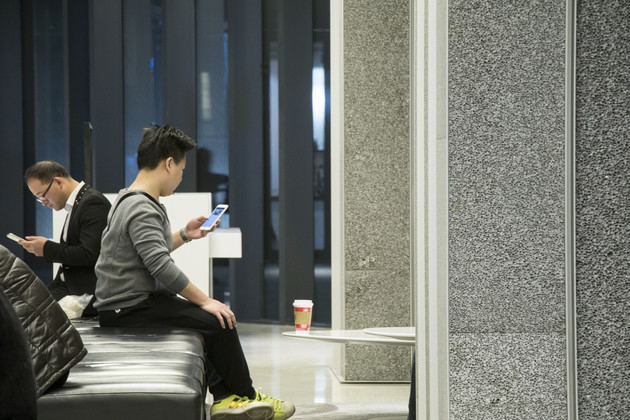 Photo/Shetuwang
Apr. 4 (NBD) – ByteDance, operator of popular news and information aggregator Jinri Toutiao, launched an online book app Fanqie Xiaoshuo (Xiaoshuo means novels in Chinese) on March 26, according to news outlet Jiemian. The app quickly soared to No.3 in App Store's Books category, and by April 2 it topped the list of free book apps, and stood there for two days.
Fanqie offers free reading of novels, and it's good timing to start the service since predecessors have proved the power of free contents in terms of attracting traffic.
Qutoutiao, a competing content aggregator, together with popular peer-to-peer Wi-Fi sharing platform Wi-Fi Master Key and video content provider iQiyi, started exploring free reading of books last year, and made it to the top ten of China's online reading platforms, according to QuestMobile, a data service provider of China's mobile Internet.
The growth of Midu Xiaoshuo (Midu), operated by Qutoutiao, is especially noteworthy. The app was launched in May 2018, and by the end of the year, the number of its active daily users broke 5 million via organic growth, sending it to the third position of China's online reading industry. On average, users spend 150 minutes on Midu daily, a figure much higher than industry average.
Fanqie followed Midu in product design as well, as the two have very similar interface and adopt advertisement as the channel of monetization.
However, due to the relatively small size of content pool, and the irritating form of advertisement demonstration, Fanqie received low ratings from angry users, leading the app to cancel the advertisement system. The decision signifies that Fanqie is still in a trial-and-error stage.
The new wave of free content business model came when the traffic of Internet literature is losing momentum. According to QuestMobile's 2018 annual report on China's mobile Internet, digital reading only took 2.84 percent of users' time, as a result of the rising entertainment forms including videos, smartphone games, and comics.
Moreover, the proportion of China's mobile Internet users who are willing to pay for content is still relatively low. Forward Industry Research Institute projected that the ratio of paying mobile Internet users will increase to 14.5 percent in 2020, which means currently about 90 percent of users are not used to paying for content. The proportion is not expected to go through substantial change in the short and medium terms.
Offering free content means embracing 90 percent of the traffic, and the model has already posed a threat to platforms with paywalls. Digital publishing giant China Literature, which operates several pay-to-read literature sites, said on March 18 that online reading saw rapid change last year as a result of new business models and channels, new competitors, and behavioral changes of Internet users, and it forecast that the industry will go through major change in foreseeable future.
China Literature's financial report shows that though its monthly active users and monthly average revenue per paying user increased in 2018, the number of monthly average paying users decreased from 11.5 million in 2017 to 10.8 million.
The industry leader is planning to launch its own free reading app Feidu Xiaoshuo, and fierce competition seems inevitable.
Email: limenglin@nbd.com.cn
Editor: Li Menglin