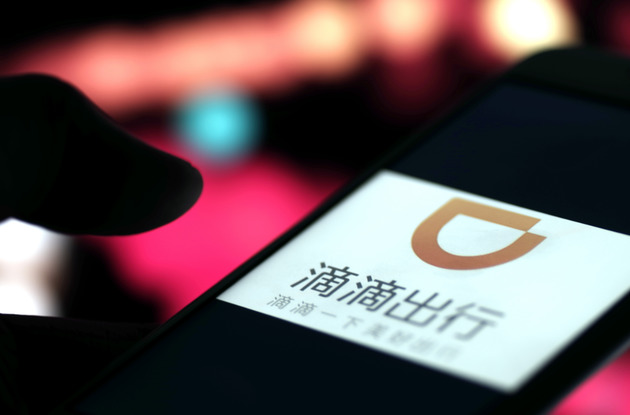 Photo/Dfic
Feb. 26 (NBD) – The joint venture built by Chinese ride-hailing platform Didi Chuxing and German car maker Volkswagen has settled in Jiading District, Shanghai, reported Beijing Youth Daily on Monday.
According to enterprise intelligence platform Qichacha.com, founded in December 2018, the joint venture has a registered capital of 64 million yuan (9.6 million U.S. dollars), with Volkswagen (China) Investment Co Ltd holding a 40 percent stake and Didi's associated company having the rest 60 percent.
The agreement showed Volkswagen will consider acquiring an additional 10-percent stake if needed, but the total share proportion shall not exceed 50 percent.
As for the business operated by the joint venture, a person in charge of Volkswagen China told NBD that the company will explore and develop fleet vehicle business, providing services related to car procurement, fleet vehicle management, maintenance, repairing and rental. Additionally, the company will cooperate with other players in the smart mobility sector.
In May 2018 when Didi and Volkswagen were first rumored to set up a joint venture, Weiming Soh, executive vice president of Volkswagen China, stated the cooperation will not only cover car-hailing services but also the operation of autonomous driving taxi.
Volkswagen is not the only auto manufacturer that makes inroads into the mobility industry. At the end of last month, Beijing Electric Vehicle Co Ltd also joined hands with Xiaoju Auto Solutions, an automobile service unit of Didi Chuxing, to establish a joint venture.
Didi boasts a vast number of users, while Volkswagen can offer vehicles, and consequently the two companies complement each other in terms of resources, noted Zhong Shi, an automobile analyst, adding that it will be a trend for original equipment manufacturers (OEMs) to make forays into the mobility segment.
Analysts also held that the entry of auto makers into the mobility sector is pushed by the enormous demand of the Chinese market. Public data indicated the on-demand mobility market in China surpassed 15 billion U.S. dollars in 2017 and will mount to 656 billion U.S. dollars by 2030.
The domestic car sales took a hit in 2018, therefore OEMs began to expand business in other sectors, explained Liu Jiehao, senior analyst from iiMedia Research. Car-hailing and car rental services, as well as Internet of vehicles technology are likely to be the directions for OEMs, Liu predicted.
Didi aims to seek a new growth engine by cooperating with OEMs after suffering a whopping loss last year.
An industry insider said that the team-up between Didi and OEMs is conducive to lessening Didi's financial pressure and improving its management.
Liu Jiehao observed that the collaboration in the industrial chain will facilitate the resource integration and allocation in the industry, and Didi's operational costs will be reduced if the resources can be fully taken advantage of.
Furthermore, according to Zhang Yi, CEO of iiMedia Research, Didi is weak in selection of car models and performance-related requirements for vehicles, which is exactly the advantage of OEMs.
Zhang also pointed out Didi's former car-pooling services brought substantial profits at low costs but had high risks thus won't be the focus of the company in the future.
Email: wenqiao@nbd.com.cn
Editor: Wen Qiao