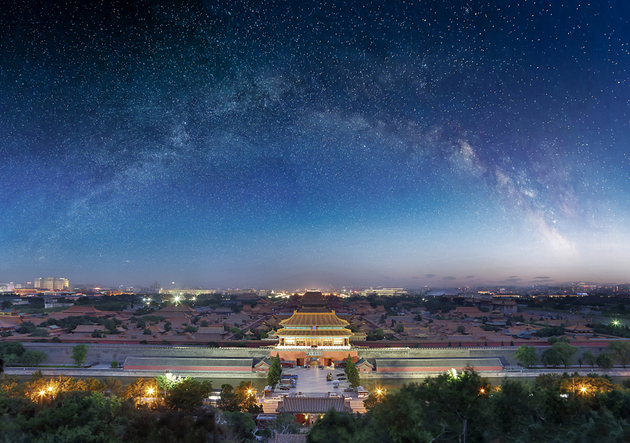 Photo/VCG

Feb. 21 (NBD) -- China's Palace Museum generated revenue of 1.5 billion yuan (223.1 million U.S. dollars) from cultural and creative business in 2017, jumped 50 percent compared to the previous year, revealed Shan Jixiang, director of the Palace Museum.
On February 19-20, the museum opened its door at night for the first time in 94 years, in celebration of the Lantern Festival at the end of Chinese New Year.
Free show tickets were provided to the public on the official website two days before the event.
About 3,000 tickets were snapped up in minutes after the pre-order started at midnight on Sunday.
The excessively high traffic even overloaded the ticketing system the next day. It is said that someone offered up to 2,000 yuan (297.5 U.S. dollars) for Tuesday ticket.
During the Spring Festival, the Forbidden City posted a year-over-year increase of 126 percent in tourism, making it the most popular tourist attraction in Beijing, according to a report by travel website Mafengwo.com.
Moreover, its physical store which sells cultural and creative products embraced sales boom during the period, with a great many of visitors rushing to buy the lipstick gift packages. The product has become a hit since it was released in early December last year.
The Palace Museum has conducted urgent production of 900,000 pieces of lipsticks, but they are still in short supply.
Professor Du Hao, director of the cultural and creative industry research center at Hebei University, told media outlet the 21st Century Business Herald that top museums around the world, such as the Louvre, the British Museum and the Metropolitan Museum of Art also arranged events at opening nights.
In fact, the Forbidden City has been a buzzword in pop culture in recent years. Wang Hui, associate professor of Capital University of Economics and Business, believed this is closely related to China's preferential policies.
The government has provided strong policy support for the cultural and creative industry. Last year, Beijing's Chaoyang District set up a 10-billion-yuan (1.5-billion-U.S. dollar) cultural and creative industry fund.
In addition, Fang Tang Think Tank founder Ye Yijian listed the market factors. For instance, Chinese consumers with higher living standards are inclined to purchase items relevant to traditional cultures.
China's museums have achieved progress in developing cultural and creative products recently. But Professor Du pointed out that a number of sites are creating cultural and creative products, many of which however only involve copying and imitating. The Palace Museum's success in cultural and creative products results from an overall innovation.
Among over 10,000 kinds of cultural and creative products the Palace Museum has launched, most of them apply cultural elements, showcase innovation and tell stories.
Email: zhanglingxiao@nbd.com.cn

Editor: Zhang Lingxiao