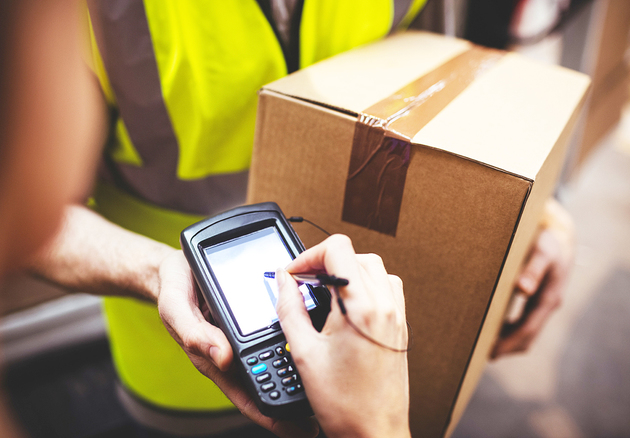 Photo/VCG
Jan. 2 (NBD) – "I'm prepared to be driven out of business," a private shopping agent in the U.S. by the nickname of "Xiaopaotui" told NBD, as China's first comprehensive e-commerce law took effect on the first day of 2019 that is set to tighten regulation in the booming sector.
The law covers such key areas as protection of user data, fair competition, dispute resolution, deposit refund, and electronic business contracts, etc.
It is noted that the new law applies to not only e-commerce platforms like Alibaba's Taobao and the operators on these platforms, but also personal vendors including WeChat-based merchants who display items in the Moments feed within the popular social messaging app, agents who provide purchase services overseas, and broadcasters who sell things in their live streaming.
According to the law, small vendors will need to register as market entities and pay taxes accordingly, which lead some players to worry that they may be driven out of business.
Xiaopaotui told NBD that the law stirred concerns when it was passed in August, and recently cross-border deliveries met much more examinations by the Customs, and as a result many delivery companies chose to suspend their services, making business a lot harder.
The result of frequent examinations is that shopping agents might have to fully make up the tax for duty-free products purchased overseas, which would render their prices much less competitive and therefore threatens the whole business model of cross-border proxy services.
Some chose to wait and see. Shopping agent Guo Xing told NBD that he stopped purchasing new products and now only sells items in stock. Not knowing clearly how the law will affect his business, Guo plans to wait for four to five months.
However, according to president of e-commerce law website Chinaeclaw.com, these reactions are to some extent misunderstandings of the new law, which actually aims to facilitate the further development of e-commerce. If it is seen as a move to eradicate personal sellers and shopping agents, it is read in the opposite way, he wrote in a signed article.
It still needs more detailed explanations from authorities to decide whether every WeChat-based seller needs to file business registration, and tax payment in accordance with law has always been a duty for citizens including e-commerce operators, with or without the new law, added A Lamusi.
Compared with individual sellers and small-to-medium-sized companies, industry insiders hold that major e-commerce platforms have better systems in terms of registration, tax payment and product management. However, they are making adjustment as well to meet the requirements of the new law.
On December 26, JD.com held a summit to discuss the adoption of electronic business licenses, the optimization of the platform, and other issues related to the requirements of the e-commerce law.
On the same day, JD.com put into effect 48 new rules on spot check, tightening scrutiny over the products sold on its platform.
On December 28, Alibaba issued management standards for its second-hand trading platform Xianyu.
Industry insiders generally agree that the new law marks the transformation of China's e-commerce industry from wild growth to an era of regulated development.
Email: limenglin@nbd.com.cn
Editor: Li Menglin