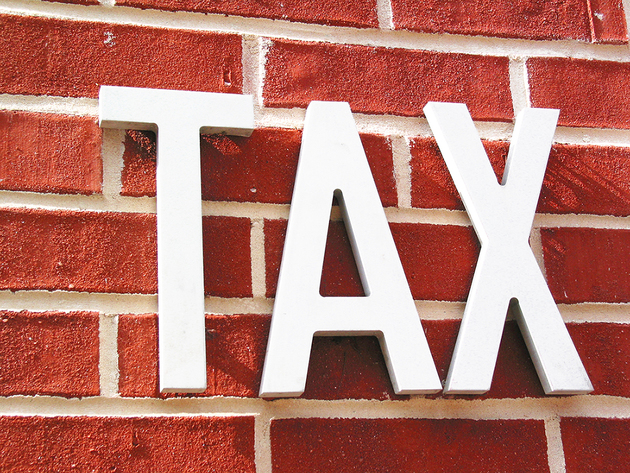 Photo/Shetuwang
Starting Jan. 1, 2019, Chinese taxpayers will be able to handle their income tax deductions by filling an application form using just an app.
To alleviate the tax burden of Chinese taxpayers, the government has announced special individual income tax deductions which will go into effect on Jan. 1, 2019.
The new measures cover six categories, including children's education, continuing education, health treatment for serious diseases, housing loan interests, rent and elderly care.
Tax cuts are a major policy priority for the Chinese government. On Oct. 1, China introduced new tax brackets which raised the minimum threshold for personal income tax from 3,500 yuan (510.0 U.S. dollars) to 5,000 yuan (728.5 U.S. dollars) per month.
In May, China also launched tax cut measures for value-added tax (VAT), lowering the tax rate from 17 percent to 16 percent for industries including manufacturing, and from 11 percent to 10 percent for transportation, construction, basic telecommunication services and farm produce.
The personal income tax cuts reform optimizes the tax structure, particularly benefiting the low and middle-income population, said Luo Tianshu, an officer of the State Administration of Taxation (SAT).
VAT cuts have accelerated the transformation and upgrading of Chinese companies, eased the burden on high-tech and small companies and promoted entrepreneurship and innovation.
History has proven that lowering personal income tax is a crucial strategy to stimulate consumption, said Chen Lifen, a researcher with the Ministry of Commerce.
By adding to the growth of disposable income and adjustment of income distribution, tax cuts effectively boost consumers' spending power and stabilize economy and society, Chen added.
Commenting on tax cuts, netizen "Huyijian" said the move takes taxpayers' economic conditions into consideration to ensure fairness of China's tax system and improve people's livelihoods.
Minister of Finance Liu Kun said the move would improve the income distribution system and people's livelihoods, and release consumption potential.
During May-October this year, aggregate VAT payment decreased by 298 billion yuan, involving 9.26 million taxpayers from industries including manufacturing, transport and architecture, official data showed.
"2018 will see a total tax reduction of 1.3 trillion yuan," Liu Kun said. More tax cuts will be launched next year.
According to the annual Central Economic Work Conference which concluded last week, China is unveiling bolder and more effective measures to implement the proactive fiscal policy with a larger scale of tax cuts.
Email: limenglin@nbd.com.cn
Editor: Li Menglin