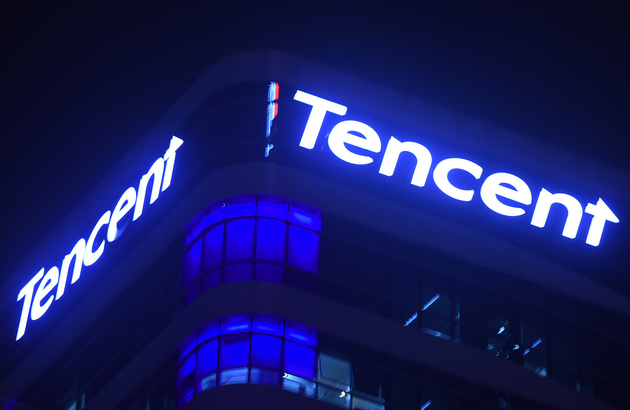 Photo/VCG
You can barely find a phrase that properly encapsulates all businesses of Tencent Holdings Ltd.

Similarly, most people can hardly live in China without using Tencent's services, such as messaging, paying for coffee, hailing taxis, listening to music or watching videos, at least once a day.

The internet conglomerate, founded two decades ago in Shenzhen, the bridgehead of China's reform and opening-up policy, is joining the ranks of the world's most valuable companies, whose influence extend beyond just expansive business scopes and staggering financial figures.

Tencent Chairman Pony Ma acknowledged that the country's bold decision to revitalize the economy 40 years ago has always been a source of inspiration in how he runs the company, whose market value once topped 500 billion U.S. dollars.

"It's indeed a miracle that the country can lift some 700 million people out of poverty in just four decades. Thanks to the opening-up policy, companies are achieving high-quality growth," he said.

"I hope that China's economy will maintain steady growth in the long term and the country will pay enough attention to the development of digital economy, which could become the engine driving the next phase of growth."

Starting out with an instant messaging software QQ, Tencent gained its global fame by launching WeChat, whose user numbers surpassed 1 billion worldwide.

To edge out international peers, WeChat positions itself not as a communications tool tailored for the mobile internet age. Instead, it acts as a "portal" connecting thousands of products that deal with wealth management, online-to-offline demands, and civic affairs.

Tencent has spared no efforts in applying its technological strength to serve the general public. Ma's proposal of leveraging the internet to connect and empower everything laid the foundation for "Internet Plus", a government strategy first coined in 2013.

Last year, it piloted a program allowing residents in Guangdong province to link their national identity cards to WeChat, circumventing people's needs to carry a physical card.

It also got involved in a private-public partnership project, where it extended its technological prowess to upgrade the provincial government's information center, paving the way for a set of digital solutions in the future.

On the medical front, thanks to a healthcare agreement signed between Tencent and local authorities, patients in Shanghai, Zhejiang, Jiangsu and Anhui provinces are entitled to go through the medical checkup process starting with an online appointment. After that comes video consultation and diagnosis, and then e-prescriptions, online payment and delivery of medicine, all with a few taps on the phone.

Tencent is also branching out to reinvigorate and empower the real economy with its technologies. Defining its role as a "utility and infrastructure provider", the company enabled digital versions of existing physical stores and improve customer experience by upgrading technological capabilities via partnerships.

Its cloud computing unit is also empowering industries, by helping plant owners detect and iron out technological glitches remotely and in real time, hence improving production efficiency.

Tencent has made strategic moves in the realm of artificial intelligence, and this is not just exemplified in precise advertising and personalized content recommendations used in retail scenarios.

For instance, it has developed an indigenous AI medical image product called Miying which can help doctors screen certain cancers with a considerably high precision rate. Meanwhile, in a tie-up with Fujian provincial public security bureau, face recognition technology with Tencent's in-house YouTu AI Lab helped over 600 families find their missing relatives.

As the company enters its 20th year, it announced a major organizational restructuring in September to "take deep root in the consumer market and embrace the industrial internet".

To fulfill its social commitment, Tencent Foundation, the company's charitable arm, pledged about 400 million yuan (58 million U.S. dollars) this year to promote public welfare.

Philanthropical endeavors have been carried out in a variety of forms, including the restoration and protection of ancient cultural heritage such as the Palace Museum in the form of games. In November, it also led an award program to support research and development in life sciences, advanced manufacturing and other key science and technology fields, and pledged 1 billion yuan (145.2 million U.S. dollars) as the initial fund.

According to WPP and Kantar Millward Brown's ranking of the Top 100 Most Valuable Chinese Brands, Tencent retained the coveted title of China's most valuable brand for a fourth consecutive year, achieving a brand value of 132.2 billion U.S. dollars, a 25 percent year-on-year increase.
Email: zhanglingxiao@nbd.com.cn
Editor: Zhang Lingxiao