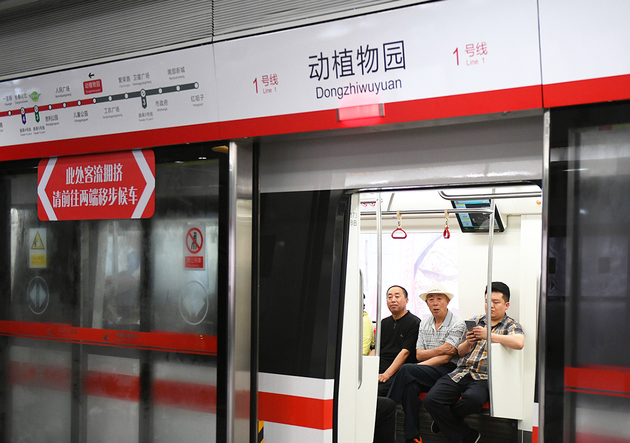 Photo/VCG
Dec. 17 (NBD) – The transport card industry is actively exploring ways to meet the challenges posed by mobile payment giants like Alipay and WeChat Pay.
By November 2017, transport card has covered more than 800 million of urban population with total issuance of over 900 million, but the market share is eaten away by QR code payment that allows passengers to swipe with their mobile phones.
The transport card of south China's Guangzhou, Yangchengtong, has seen over 10 million yuan (1.5 million U.S. dollars) decrease in revenue this year, and the decrease is expected to continue, revealed Xie Zhendong, chairman of Guangzhou Yangchengtong and director of big-data business at Guanghzou Public Transport, at a forum at China International Urban Public Transport Expo 2018.
Industry leaders from various Chinese cities gathered at the forum to discuss the transformation and upgrade of transport cards from the 1.0 version to the 3.0 version.
Specifically, the 1.0 version means physical cards that are not registered with user names and used offline. The development of mobile Internet calls for a 2.0 version that emphasizes virtual card services and user connection to the Internet. The 3.0 version can provide value added data services to individuals, enterprises and governments based on big data technology.
Currently most card issuers are working towards the 2.0 version while mobile Internet has been reshaping the public transport payment sector fast. "They spent two years to achieve the same coverage that took us five or eight years," said Chen Chaohua, vice secretary general of the smart payment division of China Urban Transport Association.
Chen further summarized the difficulties facing transport card companies, namely, the shrinking of main business, the upper limit of business growth, the decrease of revenue when operational costs are increasing, and no revolutionary change in the form of services.
Amid the downturn card issuers are taking initiatives to transform and upgrade their services.
Xie Zhendong told NBD that Yangchengtong now offers QR code service, and retains the right to issue codes so that WeChat Pay and Alipay become entrances of user traffic, instead of Yangchengtong being a channel for the two mobile payment platforms.
Yangchengtong is using the new technology to attract passengers, and the data generated from the combination of passengers and communities can be commercialized in the future, added Xie.
Attendees from public transport companies of Xiamen and Zhoushan proposed to extend payment scenarios of the cards by integrating various municipal services. One way to do this is to establish a union among local service apps within a city that adopts uniform technological system and standard.
Li Mengzhu, vice president of smart city solution provider Beijing Siyuan E-government Technology Co Ltd, agreed the approach could be the right strategy for transport card companies.
To compete with WeChat Pay and Alipay is to expand payment scenarios, which include frequently used transport services, and governmental services that have a large user base, said Li.
Transport card companies are relatively weaker compared with Internet giants in terms of QR code payment. However, Internet companies have less authorizations from government in municipal services, while transport card companies have competitive edge in this sector, added Li.
Email: limenglin@nbd.com.cn
Editor: Li Menglin