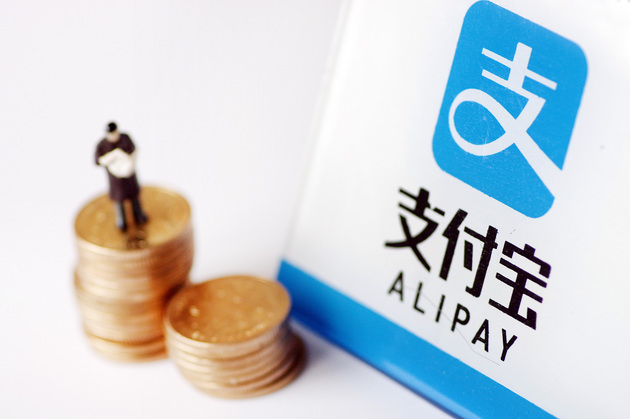 Photo/VCG
Dec. 14 (NBD) – Alipay, a third-party mobile and online payment platform of China's tech behemoth Alibaba, on Thursday announced its new facial scanning payment device named Dragonfly which is said to reduce the cost of deploying face scanning payment equipment by 80 percent at an Alipay open day event in Shanghai.
According to Zhong Yao, general manager of Alipay's internet of things business, Dragonfly is an updated version of traditional self-service POS machines and is only one-tenth the size of its forerunner. The new product is essentially a plug and play device which does not require merchants to modify their existing enterprise resource planning systems. Regular customers can complete the payment without entering phone number, Zhong added.
Yuan Linhua, assistant vice-president of marketing at supermarket chain C.P. Lotus Corporation, stated that with the deployment of Alipay's facial recognition payment solution, a cashier is able to handle up to three self-service POS machines at once, and consequently the efficiency of supermarket checkouts has improved by 50 percent.
An employee from Dragonfly's manufacturing company told NBD facial recognition payment will be a trend due to its convenience and efficiency.
According to Alipay, since the beginning of 2018, self-service POS machines with facial recognition payment method have been in use in retail, catering, medical care and other major commercial scenarios. Data from the Double 11 shopping festival of 2018 showed 60 percent of the payments during the festival were made via facial scanning and fingerprinting.
In fact, the facial recognition payment sector has seen mobile payment titans step up efforts to occupy for more market share.
On December 10, financial services corporation China UnionPay announced card owners can use facial scanning payment method in designated stores after registering accounts and activating the relevant services on the UnionPay app.
The facial scanning payment function on Tencent's app WeChat made its debut in September, 2017, and the function has been successively applied in Carrefour, Rainbow Shops and other retail shops.
Zhong Yao observed that facial recognition payment services providers now pay more attention to promoting face-scanning payment, user experience as well as operation efficiency of vendors rather than the sum of money collected via the payment method.
The most important thing is to inject new vitality to the sector which is far from competitive, Zhong added.
Zhong also noted that the popularization of facial recognition payment devices is related to the capacity of offline stores and users' acceptance and will absolutely accelerate the promotion of facial scanning payment.
In Zhong's view, the biggest challenge lied in improving vendors' previous POS systems and integrating the whole marketing system.
Email: wenqiao@nbd.com.cn
Editor: Wen Qiao