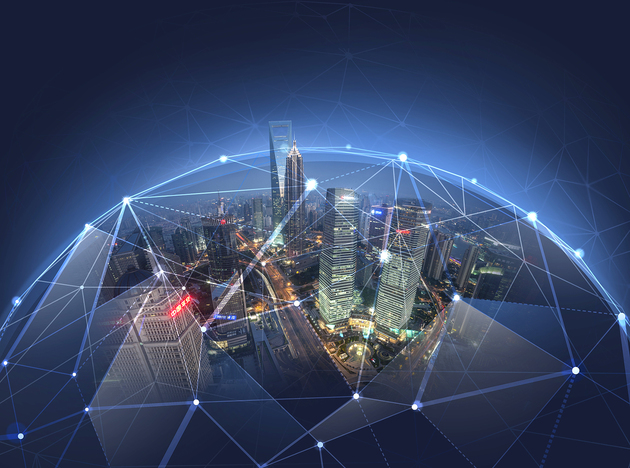 Photo/VCG
Nov. 28 (NBD) – WiFi sharing app developer LinkSure Network announced Tuesday a SpaceX-like plan to globally provide free Internet service powered by satellites.
The so-called "LinkSure Swarm Constellation System" consists of 72 core satellites 1,000 km above ground and 200 node satellites 600 km above ground, which will cost 3 billion yuan (431.7 million U.S. dollars) in total. 
The first LinkSure satellite is set to be launched in Jiuquan Satellite Launch Center by a Long March carrier rocket in 2019, and the first ten satellites of the constellation will be sent to the space by 2020. 
Terrestrial networks cannot cover everywhere, LinkSure Network's rotating president Wang Xiaoshu said when explaining the reason for the satellite project to NBD. Currently remote mountainous areas and places with harsh natural environment still lack efficient Internet solutions, added Wang.
In the coming 5G era, the communication model will be the integration of terrestrial and spatial networks, with the latter being complementary to the uncovered areas of base stations, said An Yang, chief scientist of LinkSure's satellite team, to NBD. 
Wang Xiaoshu stated that the satellite system will provide free Internet service to users, while revenue will come from data-related value-added services. 
An Yang added that revenues from Internet fees will be a tiny fraction compared with those generated by big data processing and industrial applications.
Wang admitted to provide free Internet access against the background of the sky-high investment poses serious challenge, but the cost will decrease as a result of business model transformation and technological improvement. 
The project is currently self-funded, and the company will consider raising funds in the future.
Internationally, tech giants have proposed similar plans to achieve fast and cheap Internet access. SpaceX, for example, launched two satellites via its Falcon 9 rocket earlier this year, marking the company's first attempt of its planned "Starlink" project to send 12,000 satellites into orbit.
Civil aviation expert Li Xiaojin told NBD that huge business potential lies in space Internet, but as an industry of long payback period at its starting stage, a lot of exploration needs to be done on how exactly to provide value-added services and data analysis. 
LinkSure has 900 million monthly active users (MAU) as of August this year, and its key product, popular peer-to-peer Wi-Fi sharing app WiFi Master Key, has 800 million MAU. 
The company's satellite team was established in 2016, staffed by former employees of state-owned aerospace corporations, after the State Council explicitly encouraged the private sector to take part in the infrastructure construction of space for civil use.
Email: limenglin@nbd.com.cn
Editor: Li Menglin