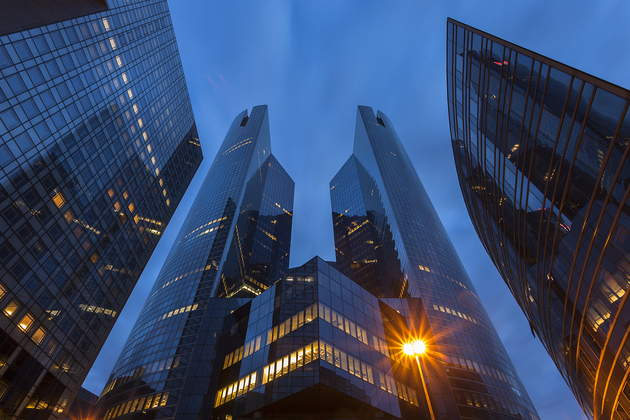 Photo/VCG
Oct. 30 (NBD) – The National Academy of Economic Strategy of Chinese Academy of Social Sciences and the United Nations Human Settlements Program collaboratively released the Global Urban Competitiveness Report 2018 - 2019 with a theme of Global Value Chains: Reshaping Cities around the World at the International Conference on New Global Cities and Nanjing Internationalization Development Forum held in Nanjing, Jiangsu Province on Monday.
The Report, which evaluates 1,007 global cities with a population of over 500,000, shows the overall global urban economic competitiveness has been substantially improved with the overall gaps having been gradually shrunk since the financial crisis in 2008.
According to the report, the top 20 cities in terms of urban economic competitiveness are New York, Los Angeles, Singapore, London, Shenzhen, San Jose, Munich, San Francisco, Tokyo, Huston, Hong Kong, Dallas, Shanghai, Guangzhou, Seoul, Dublin, Miami, Boston, Beijing, and Frankfurt. The number of Asian cities in the top 20 for the first time evens that of North American cities.
The United States is at an obvious advantage in terms of urban economic competitiveness, with 35 cities included in the top 100. China also enjoys rapid urban development, with 18 cities in the top 100. The rise of Chinese cities is marked as one of the most important changes over the last four decades.
Despite the excellence in the overall urban economic competitiveness, China still suffers huge gaps between different cities and regions.
The Report also reveals the 20 most sustainably competitive cities. They are New York, Tokyo, London, Singapore, Los Angeles, Hong Kong, Boston, Seattle, Huston, Toronto, Osaka, Sydney, San Francisco, Seoul, Paris, Chicago, Amsterdam, Vancouver, San Jose, and Atlanta.
According to the report, Asian cities see continuous improvement in urban sustainable competitiveness. But West European and North American cities are still at an absolute advantage among the top 100 cities in terms of sustainable competitiveness.
The proportion of cities from the United States, Germany, and the United Kingdom to the top 100 sustainably competitive cities is relatively bigger, while that of cities from developing countries such as China, India, Brazil, and Indonesia is relatively smaller.
The overall report indicates the past four decades have reshaped the cities and brought profound changes. The functions of new cities have become more global, the forms more networked, and the meanings more intelligent. With market systems and information technologies as the vital forces to renew cities, human beings have bid farewell to a separated and exclusive agricultural earth and embrace a networked and sharing urban globe.
The theme report also focuses on the relationships between the global industry chains and the rise and fall of cities. It shows the formation of global industry chains breaks the industrial systems of countries, leading to differentiated development of cities and directly creating a new urban globe.
Email: wenqiao@nbd.com.cn
Editor: Wen Qiao