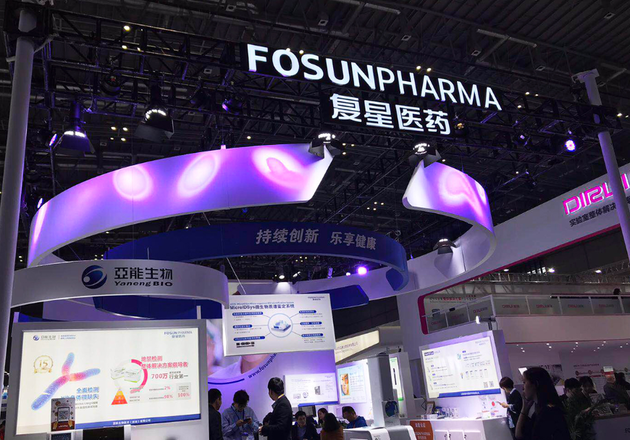 Photo/NBD
Aug. 31 (NBD) -- Chongqing Pharmaceutical Research Institute Co., Ltd (CPRI), co-invested by Shanghai Fosun Pharmaceutical (Group) Co., Ltd. (Fosun Pharma) and Chongqing Pharmaceutical (Group) Co., Ltd., was accused of fabricating production and test records and defrauding drug regulators of the GMP (Good Manufacturing Practice) certificate in a letter sent to the public mailbox of the Chongqing Food and Drug Administration (Chongqing FDA).
Chongqing-based CPRI, backed by leading Chinese healthcare group Fosun Pharma, primarily manufactures API (active pharmaceutical ingredient) and formulation.
The whistleblower said in the letter that CPRI received a warning letter in May 2016 from the U.S. Food and Drug Administration (FDA) after the U.S. agency visited the facility in Chongqing. And the FDA again criticized CPRI's practice of erasing unfavorable data after another inspection in the facility in December, 2017.
The Chongqing FDA replied on Friday to the whistle-blowing letter, saying that it had sent an inspection team to CPRI, and will punish responsible parties in accordance with laws and regulations, if the violations claimed in the letter are proved to be true.
The Chongqing administration also encouraged the whistleblower or informed sources to provide comprehensive, objective and detailed evidences to facilitate the investigation.
Fosun Pharma confirmed that the Chongqing FDA conducted an unannounced inspection at CPRI on August 23, but the conclusive opinion of the inspection is yet to be finalized.
Besides, in response to the accusations, Fosun Pharma released a clarification announcement concerning media reports on Thursday night, admitting CPRI's receiving of the warning letter from the U.S. FDA but underlining the API maker's rectification process under the standardization guidance of the U.S. FDA.
CPRI also clarified the approval transfer of API products. To accommodate the operating requirements, CPRI has transferred to its subsidiary Chongqing Research Institute Pharmaceutical Co., Ltd. the approvals of APIs aripiprazole and pemetrexed disodium products in 2016, and the approval of API iron sucrose products in 2018, according to the announcement. CPRI underscored in the announcement on-site inspections had been conducted and these transfers had been approved by the drug regulatory authorities.
Email: gaohan@nbd.com.cn
Editor: Gao Han