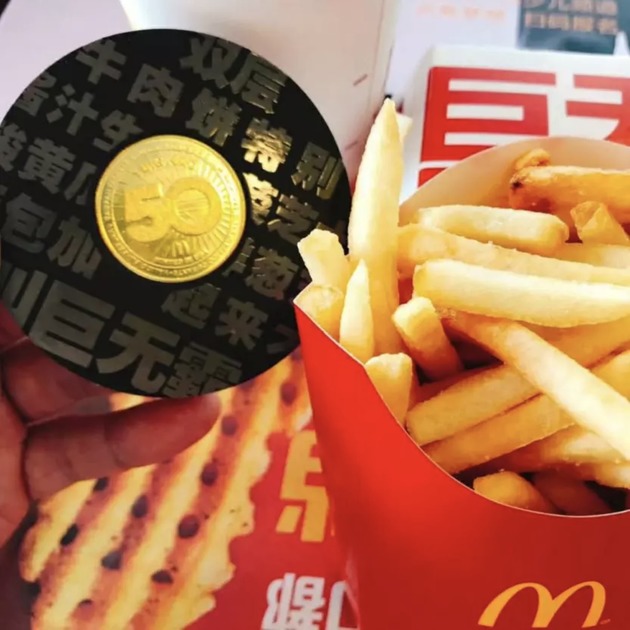 Photo/NBD
Aug. 8 (NBD) -- A craze for MacCoin has swept China. MacCoin is a limited-edition global currency unveiled by fast food giant McDonald's to celebrate the 50th anniversary of the Big Mac.
The one million MacCoins prepared for the Chinese market were all snapped up on Monday, the day when the chain began delivering.
To get the commemorative coins, some people had all their family members queue up before the launch while some paid a special visit to remote outlets with relatively fewer customers.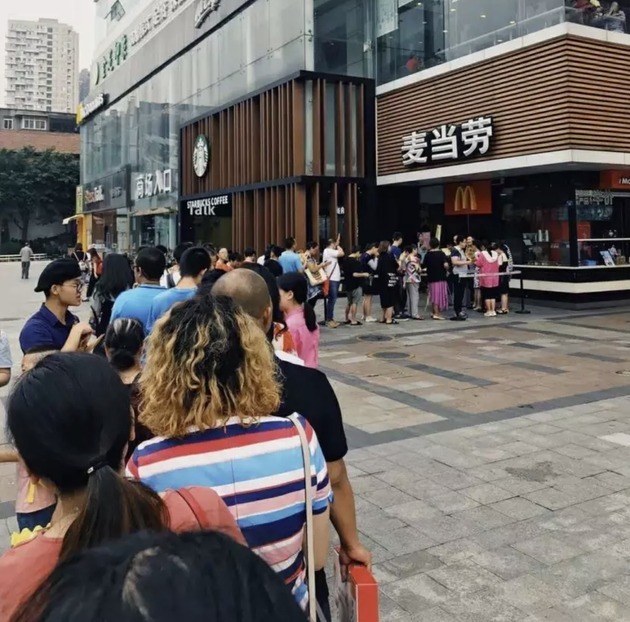 Photo/NBD
MacCoin features five unique designs, each representing a decade of the Big Mac. Each MacCoin design pulls in elements from that time in history, nodding to art, music and pop culture.
However, the currency that was originally given for free comes with a price tag on the Internet.
A complete set of five MacCoins is priced between 600 yuan (87.8 U.S. dollars) and 3,000 yuan (439.2 U.S. dollars) on the online marketplace Taobao and Xianyu.
A Shanghai-based online shop that sells the set at 800 yuan (117.1 U.S. dollars) has secured 32 deals as of Wednesday morning.
Zhu Danpeng, an analyst of China's food and beverage industry, told NBD the launch of MacCoin caters to the needs of the new generations that pursue individuality. Such a practice is great from the perspective of marketing as it could increase brand stickiness and garner more attention.
It is noteworthy that MacCoin is not a bitcoin alternative, just a heavier-than-usual coupon for a free Big Mac.
In fact, due to features like openness and transparency, the blockchain technology has won the favor of many big names in the food industry.
A report by Business Insider in early August said Intercontinental Exchange, the parent company of the New York Stock Exchange, is teaming up with Microsoft and Starbucks to build out Bakkt, a new company that will serve as a "ecosystem for digital assets," including bitcoin.
The platform would allow folks to buy and sell digital assets. This led to speculations that Starbucks stores will accept digital assets like bitcoin as a means of payment soon, but the coffee company immediately refuted the speculations.
In August last year, retailing magnate Walmart, together with nine food companies including Nestle and Unilever, started using Hyperledger Fabric, a blockchain technology developed by tech behemoth IBM, for food safety.
Also in the month, hamburger chain Burger King cooperated with blockchain startup Waves to launch its own crypto-currency, called WhopperCoin, in Russia.
Email: lansuying@nbd.com.cn
Editor: Lan Suying