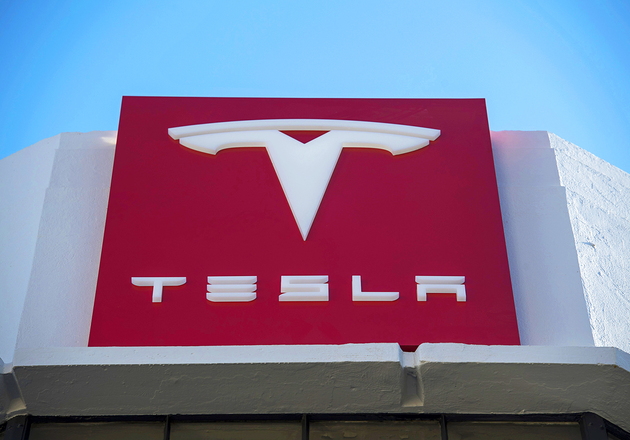 Photo/VCG
Aug. 7 (NBD) -- U.S. electric car manufacturer Tesla has started recruitment for its new auto plant in Shanghai, its first factory outside the U.S. with the annual capacity to reach 500,000 units.
The carmaker published a recruitment ad Sunday via its official WeChat account, with open positions including EPC engineering director, government affairs project manager, construction manager, civil engineer, electrical engineer, legal counsel, and senior financial manager.
Tesla offers a "triple-your-salary" deal to attract talents, and many technicians of Chinese carmaker SAIC Motor have left the company to join the electric car maker, business newspaper 21st Century Business Herald reported citing an informed source.
In a reply to Cailian Press, the American automaker said the ad didn't include information about salary range and the company didn't hire any employee from SAIC Motor. The firm also noted that the salary it offers is estimated to be at similar level as current cash salary, but higher salary is expected along with the rise in Tesla stock in the future.
In fact, the company is not financially sound at the current stage.
According to its report for the second quarter of fiscal 2018, Tesla logged a net loss of 743 million U.S. dollars in the period, almost doubled from 401 million U.S. dollars in the same period of the previous year.
The company finished the quarter with only 2.2 billion U.S. dollars in cash and cash equivalents on hand. This, in reality, is far from enough to fund the construction of its Shanghai gigafactory.
At a conference call last week, Tesla CEO Elon Musk said the electric car manufacturer will use a loan from local banks in China, and initial investment in the plant will not start in any significant way until 2019.
The company will try to become profitable by increasing profit margin and slashing costs. Musk predicted the company's cash flow will turn positive in the third quarter.
Word also has it that China Fortune Land Development Co., Ltd. ("CFLD"), one of the leading industry city operators in China, will provide a loan to Tesla, but the exact amount of money remains unknown.
An industry insider close to CFLD said when contacted by 21st Century Business Herald that he had no idea about the matter.
One automotive industry analyst told the business newspaper that if Tesla got the nod from the National Development and Reform Commission for its new factory plan but its locally-produced models didn't make a hit as expected, it would face the risk of running out of cash by then, let alone the capability of repaying the debt.
Email: lansuying@nbd.com.cn
Editor: Lan Suying