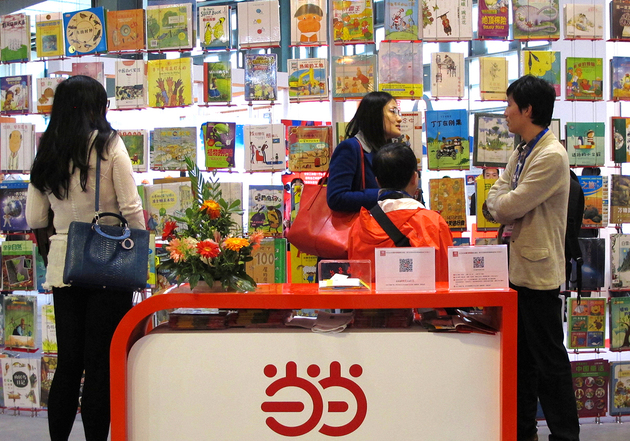 Photo/VCG
Apr. 13 (NBD) -- Tianjin Tianhai Investment Co., Ltd. (Tianhai Investment), a unit of Chinese conglomerate HNA Group, said on Thursday it planned to acquire 100 percent stake in two e-commerce companies owned by online bookseller Dangdang for 7.5 billion yuan (1.2 billion U.S. dollars).
The valuation is 234 times of the book value of the net assets of the acquired targets, which stood at 31.79 million yuan (5.1 million U.S. dollars).
Tianhai Investment plans to raise up to 4.06 billion yuan (645.5 million U.S. dollars) in a private placement and pay 3.44 billion yuan (546.9 million U.S. dolalrs) in cash to fund the transaction.
After the deals are closed, Tianhai Investment and Dangdang will integrate their industry chains to better power their businesses like IT product distribution, inventory and logistics, fin-tech, cloud marketplace, and cloud computing.
Dangdang likely eye cross-border e-commerce
Dangdang, China's earliest online book marketplace, was founded in 1999 and went public in the U.S. in 2010. On the first day of trading, its share price surged from 13.91 U.S. dollars to 29.91 U.S. dollars, sending its market value to 2.3 billion U.S. dollars.
But the price war waged by JD, another e-commerce platform in China, weighed heavily on Dangdang. Because of that, Dangdang suffered great loss in gross profit. In 2016, Dangdang finished privatization with a market value of 530 million U.S. dollars, less than one quarter of the value created in the initial days after IPO.
It's noted that Amazon, Baidu and Tencent have attempted to acquire Dangdang in earlier years, but all of them failed. HNA's Tianhai Investment was in the international spotlight after buying Ingram Micro, a distributor of global technology and supply chain services.
Cao Lei, director of the E-commerce Research Center, said the Dangdang deal is likely part of HNA's efforts to integrate comprehensive platforms to capitalize on its huge user resources. With the rise of the middle-income group, Dangdang will probably pour more efforts in cross-border e-commerce.
Regarding the process of the transaction, when reached by NBD, Tianhai Investment said there is no timeline, and detailed information would be revealed in its announcement. Its partner Dangdang said in a Weibo post Wednesday that the agreement was signed on the day and the deal is waiting for the approval of the authority.
Tianhai Investment buys Dangdang at a premium
Dangdang's e-commerce assets are sold at 7.5 bilion yuan (1.2 billion U.S. dollars), 234 times the book value of their net assets.
With regard to this, Tianhai Investment explained that the e-commerce operations make Dangdang an asset-light firm. In the past three years, the proportion of liquid assets to Dangdang's total assets was 91 percent on average. Meanwhile, the bookseller's intangible assets like trademark rights and distribution network weren't included in the book value.
It's noted that Tianhai Investment didn't make any performance-based pledge, drawing the attention of investors.
In order to maintain its leading place, Dangdang was forced to stage a price war, slashing its gross profit margin, and hence the net assets.
Although Dangdang's net profit has maintained steady growth during the past three years, the debt to assets ratio of the two companies sold was 109.09 percent in 2016 and 99.29 percent in 2017.
Shen Meng, executive director of Chanson Capital, told NBD that the debt to asset ratio of more than 100 percent signifies Dangdang was running at a loss. However, as long as it has a steady flow of cash, it could run smoothly.
Shen also mentioned that the acquisition premium will be recorded as "goodwill" on the balance sheet. If the valuation of the acquired units goes down, the acquirer will face goodwill impairment.
Email: tanyuhan@nbd.com.cn
Editor: Tan Yuhan