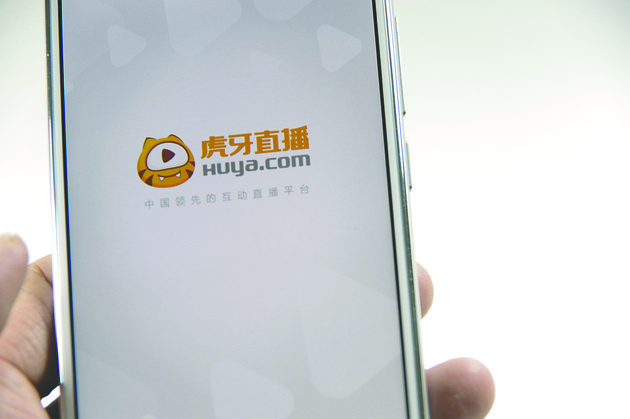 Photo/DFIC
Apr. 11 (NBD) -- Chinese game live streaming platform Huya Inc. (Huya) filed for initial public offering (IPO) late Monday to the U.S. Securities and Exchange Commission.
Huya, which is similar to the U.S. live streaming platform Twitch, will be traded under the ticker HUYA and plans to raise no more than 200 million U.S. dollars.
Annual net loss narrows significantly
Huya claims to be the largest game live streaming platform in China.
As of the end of 2017, the company has approximately 200 million registered users and 86 million monthly active users on average. In the fourth quarter of 2017, its average number of monthly active users on mobile clients totaled 39 million, a year-on-year increase of 47.6 percent. But the data is a little bit tricky as the calculation is based on the number of devices used to log onto Huya platform.
According to the prospectus of Huya, the company chalked net revenue of 2.185 billion yuan (347.3 million U.S. dollars) in 2017, almost 3 times the amount for the same period of last year.
Though operating revenue has turned positive, the company still reported continuous loss due to rising advertising and management costs.
In 2017, Huya pumped more money into brand building and paid a one-time breakup fee of 20 million yuan (3.2 million U.S. dollars) to its parent company YY Inc. In addition, the preparation for IPO cost the company about 10.80 million yuan (1.7 million U.S. dollars). All of these slashed its profit margin.
It is noteworthy that the annual net loss of the company narrowed from 625 million yuan (99.3 million U.S. dollars) in 2016 to 80.96 million yuan (12.9 million U.S. dollars) in 2017.
Huya still facing fierce competition
The U.S. stock market recently witnessed continual listings of Chinese online video platforms. Bilibili and iQIYI went public a few weeks ago. Another live streaming platform Ingkee Inc. also filed prospectus to the Hong Kong Exchanges and Clearing Limited last week. In addition, Huya's major rival Douyu is also reported to seek IPO in HK.
However, the sad fact is that both iQIYI and Bilibili saw their stock prices fall below their IPO issue prices on the second day of trading.
Given that, it might not be a good timing for Huya to get listed in the U.S. at present, Zhang Yi, CEO of iiMedia Research Group, an internet consulting firm, said to NBD. In addition, the Chinese authority is encouraging Unicorns to return to the A-share market.
At the same time, China's increasingly strict surveillance on the short video market is pressuring live streaming platforms to explore new sources of growth, Zhang added.
Besides that, Huya is likely facing horizontal competition from its parent company YY.
Huya was separated from YY in late 2016, but YY remains Huya's controlling shareholder. In addition, Li Xueling, chairman of Huya's board, also serves as YY's chairman and CEO.
An insider of Huya told NBD that the separation from YY is to seek differentiated and independent development. However, in fact, YY still offers live streaming services. In YY's view, Huya's game live streaming services and traditional live streaming services are different. To avoid potential clashes, the two companies signed a four-year non-competition agreement this March.
Email: tanyuhan@nbd.com.cn
Editor: Tan Yuhan