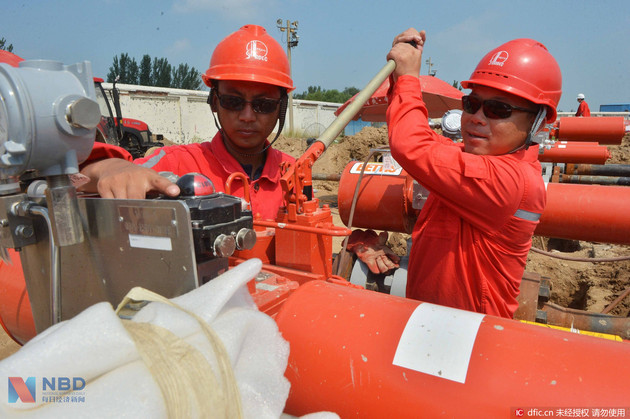 China's Sinopec Group has begun construction of a long-planned refinery and petrochemical complex in South China's Zhanjiang on Tuesday, according to a statement posted on the company's website.
The first phase of the mega projects includes a 10 million tons per year refinery and an 800,000 tons per year ethylene complex that produces plastics, synthetics, rubber, and fibre, Sinopec said in the statement. The refinery project is expected to be built and put into use by 2019, whereas the ethylene complex is due 2020.
Sinopec and OPEC member Kuwait has agreed on a preliminary deal to build the energy complex in a 50:50 joint venture. The planned investment for the whole mega projects is estimated 5.9 billion yuan (848.76 million US dollars). The first phase is estimated to cost 3.8 billion yuan (546.66 million US dollars). The refinery is expected to become the largest joint venture complex in China after completion.
Editor: Zeng Yunheng