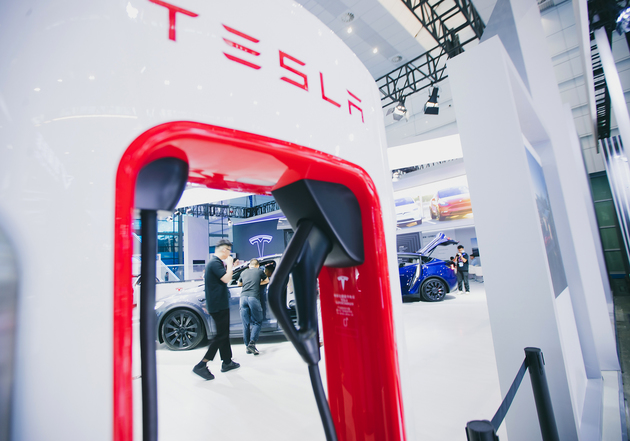 Photo/Zhang Jian (NBD)
Zach Kirkhorn, Tesla's CFO and a potential successor to Elon Musk, has unexpectedly resigned. The company announced on Monday that Kirkhorn would step down on August 4 and be replaced by Chief Accounting Officer Vaibhav Taneja, who will continue to serve as CFO.
Kirkhorn's departure has raised concerns about Tesla's future. The stock price fell more than 4.4% after the news broke, hitting a new intraday low of $242.76 since June 27.
Kirkhorn has been with Tesla for 13 years and has seen the company grow from a money-losing electric car maker into the world's most valuable automaker. He helped Tesla turn a profit, pay down debt, and join the S&P 500 index, and in 2021, he helped the company's valuation surpass $1 trillion.
Kirkhorn, 38, graduated from the Wharton School of the University of Pennsylvania with a bachelor's degree in economics, mechanical engineering, and applied mechanics. Musk is also an alumnus of the school, with a bachelor's degree in physics and economics. Kirkhorn was interested in renewable energy in college and was the head of the University of Pennsylvania Solar Car Team, which built a solar car called the Keystone. This may have been one of the reasons he and Musk connected.
Kirkhorn interned at Microsoft and then worked at McKinsey after graduating. He then joined Tesla as a senior financial analyst in March 2010, when the company was not yet publicly traded. After working at Tesla for 18 months, Kirkhorn went to Harvard Business School to get an MBA. He then returned to Tesla and was promoted five times, becoming CFO in March 2019.
According to Fortune magazine, before Kirkhorn became CFO, Tesla was losing money for a long time and was occasionally burning more than $10 billion per quarter. When he took over as CFO in 2019, Tesla was valued at just $50 billion. In June of that year, Tesla's stock price fell to a low of $177 per share. But by 2021, Tesla's valuation had surpassed $1 trillion and the company became the world's most profitable automaker. As of Thursday, August 10, the company's valuation was over $777 billion.
Insiders have previously revealed that Tesla board members have discussed the possibility of Kirkhorn succeeding Musk as CEO. However, Musk himself has not shown any desire to retire or give up power.
Tesla and Kirkhorn have not given an explanation for his departure, but there are many speculations.
According to Forbes, some people believe that he has completed Tesla's heavy lifting and helped the company on its way to success. Under Kirkhorn's leadership, Tesla has been profitable in the past three years and has paid off about $100 billion in debt, receiving an investment-grade rating. Tesla's financial statements show that as of the end of the second quarter of 2023, the company had more than $23 billion in cash, up $8.9 billion from the end of 2022.
Others speculate that Kirkhorn left because of some fundamental differences with Musk.
In addition, Gary Black, a long-time Tesla investor and managing partner of Future Fund, interpreted on his personal Twitter page that he has accumulated enough wealth and chosen to "retire."
According to data compiled by Bloomberg, Kirkhorn's net worth is $5.9 billion, mainly Tesla stock and options. Before announcing his resignation, Tesla filed a document with the U.S. Securities and Exchange Commission (SEC) showing that Kirkhorn has sold more than $60 million worth of Tesla stock this year.
It is worth noting that Kirkhorn will stay at Tesla until the end of 2023 to help with the transition, which shows the importance of Kirkhorn's position and his personal importance to Tesla. For his future whereabouts, Wedbush Securities analyst Dan Ives predicts, "I believe that by 2024, he will be the CEO in other places."
Editor: Alexander