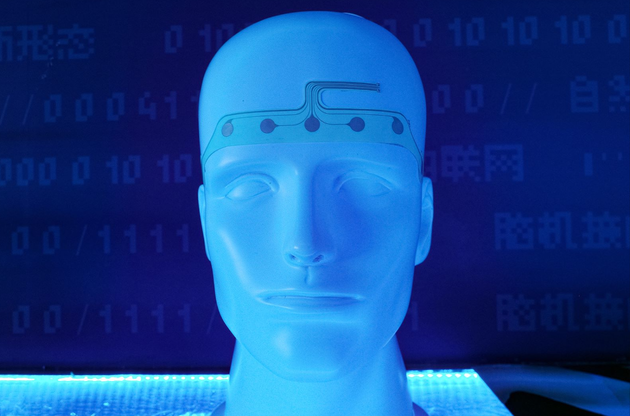 Photo/VCG
The "Brain-Computer Interface Innovation and Development Forum" held on May 29 during the 2023 Zhongguancun Forum attracted much attention.
Can brain-computer interfaces really replace human thinking? What are the future prospects for brain-computer interface technology?

Zhao Jizong, academician of the Chinese Academy of Sciences and executive committee member of the World Federation of Neurosurgical Societies (WFNS), said that what foreign countries can do in these fields can also be done in China.
Zhao Jizong believed that it is more important to involve government departments in coordinating the entire industry, academia, research, and application chain. "Individual cases and experiments may not be a problem, but in the end, it needs to be industrialized to serve more patients."

Zhao Jizong revealed that the next step is to strengthen basic research such as chips, and to combine it with the industry and finally apply it.

When asked about his vision for the future of brain-computer interface technology, Zhao Jizong told the reporter of NBD, "As a doctor, I hope that brain-computer interfaces can ultimately help our patients, including patients with consciousness disorders, hemiplegia, paralysis, Alzheimer's disease, epilepsy, depression, and other conditions."
"I believe that this is achievable." Zhao added.
Editor: Billy