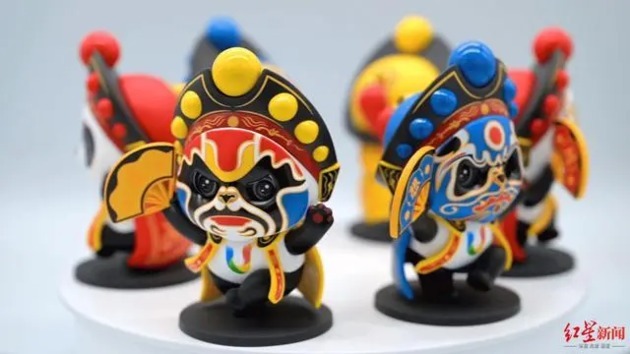 Photo/Red Star News
On April 19th, the official licensed retail store of Chengdu Universiade, Beijing Bird's Nest flagship store, opened. "Rongbao", the mascot of the event, becomes popular. 
On the day, Red Star News visited Topwin Toy (Chongqing), a strategic partner of Yuanlong Yatu, the designer of the blind box for "Rongbao". 
It is learned that Topwin Toy (Chongqing) is one of the largest toy manufacturers in Western China. Last year's popular Beijing Winter Olympics mascot "Bing Dwen Dwen" blind box also came out of its factory.
The "Rongbao" Sichuan opera face-changing blind box has 6 regular models and 1 hidden model, all wearing different face masks. It is worth mentioning that the multiple masks on the characters' faces in the blind box series use magnetic structures and can be interchanged, allowing experience the fun of Sichuan opera "face-changing".
Currently, Kai Gao Toys is very confident about this blind box set of "Rongbao" with a price of 88 yuan.
The reporter observed that a Rongbao character has to go through 18 production processes, including 3D printing, injection molding, and part spraying.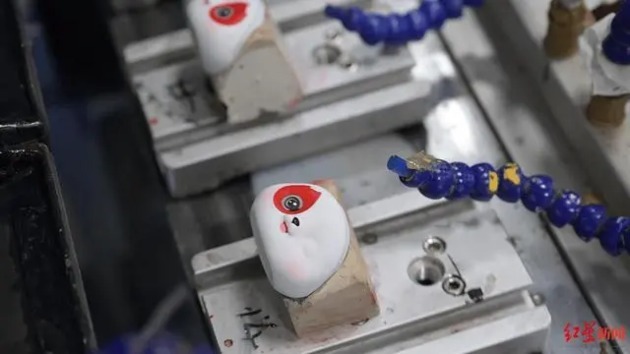 Photo/Red Star News
In addition to the excellence in craftsmanship, the "Rongbao" blind box also uses the same automatic spraying line as the "Bing Dwen Dwen" blind box, which is customized for high-end production lines. After the product parts are cleaned by the grinding machine, they will go through this spraying line for 360-degree comprehensive cleaning and spraying, making the product cleaner and more delicate. 
After the May Day holiday, the production of "Rongbao" blind boxes is expected to reach 200,000 per day, with a monthly output of about 5 million, ensuring the smooth delivery of the Universiade blind box series, according to an employee of the company. 
Editor: Alexander