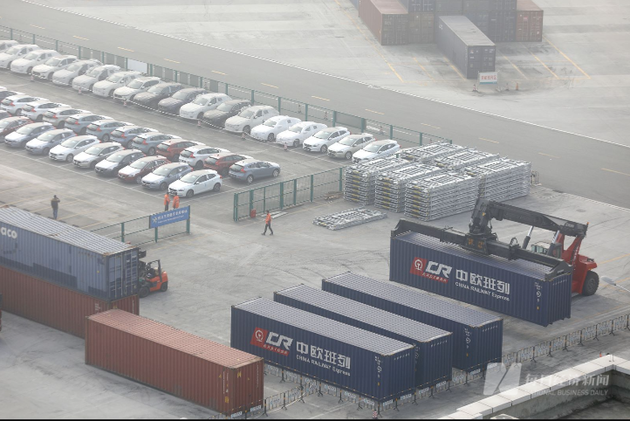 File photo/Zhang Jian (NBD)
According to reports, a test cabinet transported by the China-Europe freight train services (Wuhan) was sent to Keelung, Taiwan from Wuhan on the 19th, using the "China-Europe Railway Express (Wuhan) + Domestic Railway + Sea Transport" mode of transportation throughout the journey.
This marks the official opening of the "Europe-Wuhan-Taiwan" rail-sea multimodal transport channel.
It is understood that the goods were loaded in Duisburg, Germany and departed from there. After entering China through the Alashankou Port, they arrived in Wuhan and were transferred by domestic railway to Ningbo, and then directly shipped to Keelung, Taiwan by sea from Ningbo Port.
The total transportation time is expected to be 30 days, which is about 14 days shorter than traditional sea transportation, effectively reducing the comprehensive logistics costs of enterprises.
The opening of this new multimodal transport channel provides a new logistics solution for the transportation of goods between Europe and China's Taiwan, and realizes the efficient integration and connection of the "Maritime Silk Road" and the "Overland Silk Road".
Editor: Billy