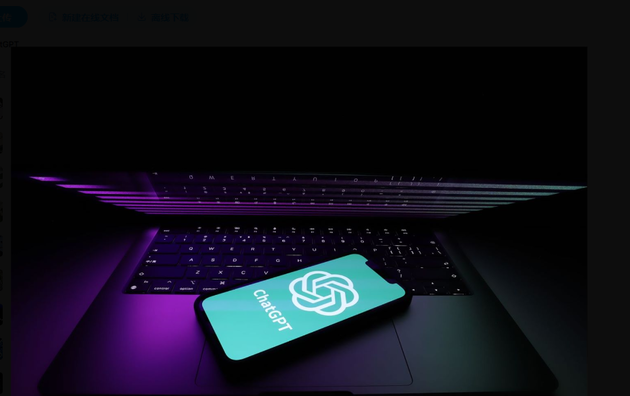 At the 10th China Internet Audio & Video Convention, ChatGPT and AIGC have become the key topics of discussion.
According to the China Internet Audio & Video Development Research Report (2023)" released at the conference, as of December 2022, China's internet audiovisual user base has reached 1.04 billion, surpassing instant messaging (1.038 billion) and becoming the largest internet application.
The usage rate of internet audio and video users is 97.4%, a year-on-year increase of 1.4 percentage points, maintaining stable growth at a high level.
The market size of the internet audio and video industry exceeds 700 billion yuan, with short videos and live streaming contributing the most to the growth.
The user base of short videos has reached 1.012 billion, and the user base of live streaming has reached 751 million, becoming the second largest application in the internet audiovisual industry.
The AIGC era has accelerated, and the internet audio and video industry will also undergo changes.
How will AIGC be combined with the film and television industry? Where will its limits be? Senior management from manjor companies shared their insights.
Chen Rui, Chairman and CEO of Bilibili says, technology knowledge videos are the fastest growing category.
Sun Zhonghuai, Vice President of Tencent says, ChatGPT can be used for basic editing of TV drama scripts.
Gong Yu, Founder and CEO of iQiyi says, AI is evolving too fast, but it is difficult to replace top scientists and artists.
Zheng Huaping, Chief Editor of Mango Excellent Media, Chief Editor and Vice President of Mango TV says, (the company is) focusing on AIGC and the combination of virtual and real interactive directions.
Editor: Gao Han