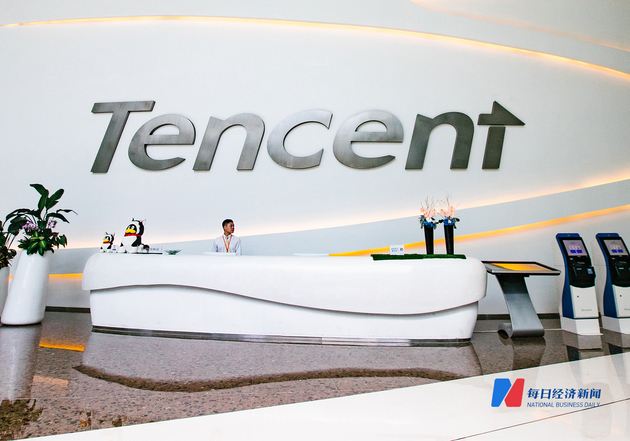 File photo/Zhang Jian (NBD)
On the afternoon of March 22, Tencent Holdings (HK.00700) released its results for the fourth quarter and full year of 2022.
Tencent achieved revenue of 554.552 billion yuan for the full year of 2022, down 1% year-on-year; net profit (non-IFRS) was 115.649 billion yuan, down 7% year-on-year. In the fourth quarter of 2022, the social networking giant's adjusted net profit grew 19% year-on-year, returning to double-digit growth in five quarters.
National Business Daily noted that Tencent's To B business - financial technology and enterprise services - performed well, raking in a record of 177.1 billion yuan for 2022. The business was also the only segment that achieved positive revenue growth among the four major segments. More importantly, it surpassed Tencent's "cash cow" - gaming business - in revenue for the first time, and the gaming unit generated 170.7 billion yuan in revenue in 2022. 
The financial report also shows that the overall growth of Tencent's social networking business peaked. In 2022, the number of monthly active users of WeChat only achieved single-digit growth, the number of accounts for paid services declined by 1.1%. 
However, the highly anticipated mini-programs and WeChat Channels grew steadily. In the fourth quarter of 2022, the usage time of mini-programs and WeChat Channels was twice and three times that of the same period in 2021, respectively, both exceeding that of WeChat Moments. 
At the earnings call on March 22, Tencent's president Liu Chiping revealed that the commercialization of WeChat Channels is still in the early stages. In January 2023, Tencent started charging commissions for livestream marketing on WeChat Channels to develop new sources of income.
Editor: Lan Suying