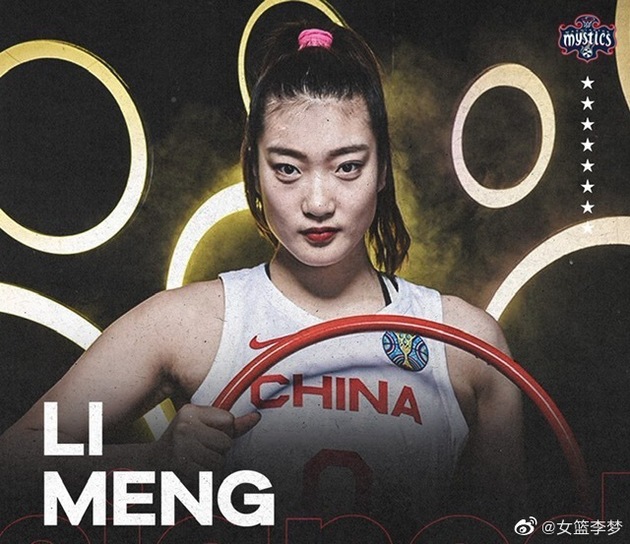 Photo/Weibo of Li Meng
March 14 (NBD) -- The newly crowned champion of China's Women's Basketball Association (WCBA), Li Meng, on Wednesday announced her decision to join the Washington Mystics of the Women's National Basketball Association (WNBA) for the 2023 season.
Li Meng also has also revealed that she has signed with a new agency Klutch Sports Group, which is represented by NBA stars LeBron James and Anthony Davis.
"I will put on the jersey of the Washington Mystics this summer and play in the WNBA," Li posted on the Chinese social media platform Sina Weibo. Li thanked the invitation of Washington Mystics, KLUTCH SPORTS GROUP as well as her mother team Sichuan Yuanda Merlot.
Known as the "LeBron Meng", Li Meng's performance in the WCBA finals was remarkable. She led her team to victory by defeating the Inner Mongolia Rural Credit Union and earned the title of WCBA champion.
Li Meng is a premier scorer. Since joining Sichuan Yuanda Merlot in August 2021, Li Meng has helped her team to advance to the playoffs in both the 2021 and 2022 seasons and reach the finals.
With Li Meng's announcement to join the WNBA, four Chinese women players are playing in overseas leagues. The other three are Han Xu who serves in the New York Liberty, Li Yur the Chicago Sky and Yang Liwei the Los Angeles Sparks.
Editor: Tan Yuhan