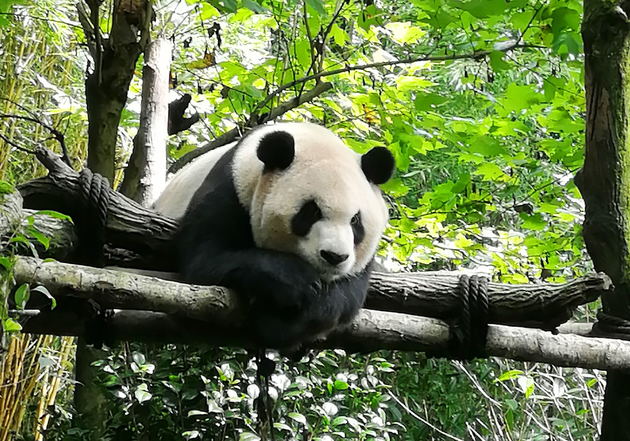 Photo/Liu Guomei (NBD)
March 7 (NBD) -- China's giant panda population in the Chengdu Panda Breeding and Research Base has increased more than twelvefold over the past 30 years, according to Hou Rong, a deputy director at the base in Sichuan province.
At the opening of the first session of the Fourteenth National People's Congress in March 5, Hou said that the number of pandas at the base had grown from 18 in 1994 to 237 today.
"But I always believe that breeding pandas is only a stage. Our ultimate goal is to help them return to the wild so that wild giant pandas can survive and reproduce naturally and permanently," she said.
Sichuan, home to giant pandas, is the main living area for the species and the main province for the construction of giant panda national parks.
At this year's two sessions, several members of the NPC deputies from Sichuan submitted a proposal entitled "Proposal for the High-quality Construction of the Giant Panda National Park".
In recent years, the Sichuan region has pushed forward the "Pioneering Zone for the Joint Construction of Giant Panda National Parks", effectively promoting the construction of giant panda national parks. However, under the current system and mechanism, difficulties and problems remain.
In response, the proposal suggests accelerating the top-level design and releasing policies of building a national giant panda park that coordinates work in Sichuan, Shannxi, and Gansu provinces. 
Editor: Tan Yuhan