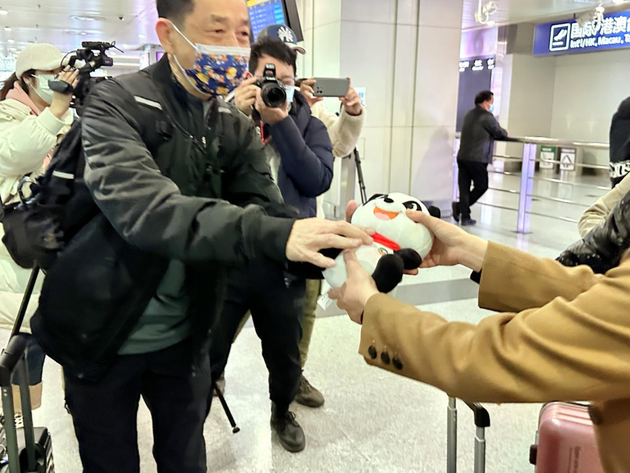 On the evening of February 22, the first inbound tour group to Chengdu in three years since 2020 arrived at Chengdu Shuangliu International Airport.
15 tourists from Macao were warmly welcomed in Chengdu with special gifts. The Macao tour group then started their journey to enjoyr leisure life of Chengdu's Kuanzhai Alleys, the flavor of Chengdu, and visit the attractions of Sichuan Province, such as the Giant Buddha of Leshan and the Mount Emei.
Chengdu and Macao have always had a deep relationship. In 2010 and 2017, both cities were awarded the title of "World Gastronomic City" by UNESCO. In recent years, the complementarity between Macao and Chengdu has been further enhanced. People-to-people exchanges and cultural exchanges between the two places are becoming more frequent, and economic and trade exchanges are steadily increasing.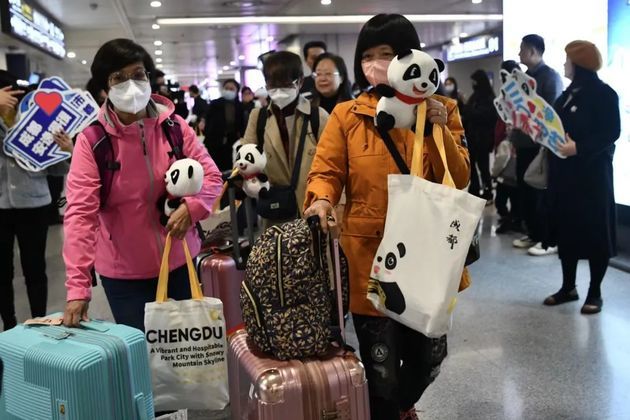 In 2019, Chengdu received 3.814 million inbound tourists, a 65.8% increase from 2015, and the city's ranking in the GaWC World City Rankings increased from 188 to 59.
In 2016 and 2017, Chengdu was consecutively ranked second in the list of the world's most dynamic tourist destinations by Mastercard. In 2017, Chengdu was selected as the "best tourist destination in the world" by the Traveler magazine of National Geographic, and in 2019, it was the only Chinese city selected by CNN as one of the "50 places to go in a lifetime".
Editor: Gao Han