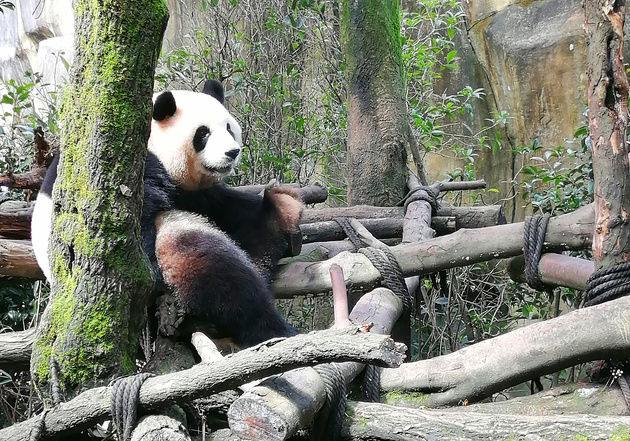 File Photo/NBD
Feb.22 (NBD) -- Giant panda "Xiangxiang" returns home from Japan. 
"Xiangxiang" arrived at Chengdu Shuangliu International Airport on February 21st.
According to the relevant department, "Xiangxiang" will be isolated for about one month before meeting the public.
Born in Tokyo Ueno Zoo in Japan in 2017, "Xiangxiang" is a female giant panda. It was loved by the local people and has gained a large number of "fans". 
On February 14th local time, a large number of tourists (selected at random) reportedly came to Ueno Zoo to say goodbye to "Xiangxiang".
The zoo said that it hopes "Xiangxiang" can quickly adapt to the environment, find partners and reproduce offspring. 
According to the plan, "Xiangxiang" was originally scheduled to return to China by the end of December 2020, but was postponed several times due to the epidemic.
The parents of "Xiangxiang" are giant pandas borrowed from China, and their offspring belong to China. 
It is reported that at present, there are five organizations in the Chinese mainland are eligible to accept Xiangxiang, namely China Giant Panda Protection and Research Center, Chengdu Giant Panda Breeding Research Base, Beijing Zoo, Shanghai Zoo and Chongqing Zoo.
In addition to "Xiangxiang, "Giant pandas "Yongming", "Yingbin" and "Taobin" who lived in Japan will return to China on Feb.22.
Editor: Tan Yuhan