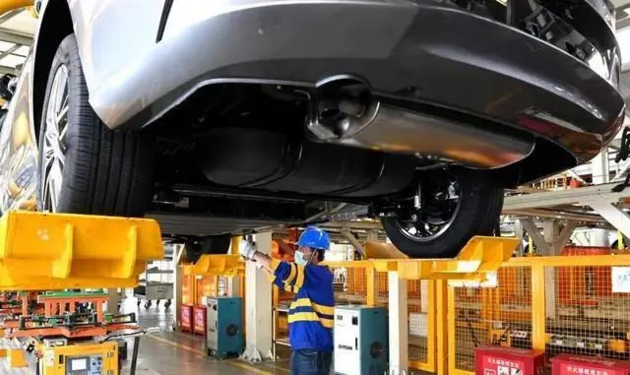 Photo/Xinhua
Data from the China Passenger Car Association showed that in 2022, new energy vehicle (NEV) production of Xi'an, capital of Shaanxi Province, reached 1.0155 million units, accounting for 14.38% of China's total. This means the ancient city takes over Shanghai to be the No. 1 in NEV production across China. In 2022, Shanghai produced 990,000 NEVs.
This is somewhat surprising, as Xi'an doesn't have an advantage in passenger vehicle production. By comparison, Shanghai is home to Tesla gigafactory, Liuzhou of Guangxi houses production base of SAIC General Motors Wuling, and Hefei and Guangzhou has the bases of electric car startups such as NIO and Xpeng Motors.  
The support of industry giants is the main factor for Xi'an to overtake. 
In the past years, Xi'an has formed a deep bond with mainstream car companies such as BYD and Geely, and promoted its superiority based on the industrial chain layout driven by the vehicle manufacturing.
Taking BYD as an example, as of the end of 2022, it has already built more than 20 enterprises in Shaanxi, extending its industrial chain to include lithium batteries, sky rail, semiconductor and other segments. Of the 1.0155 million NEVs produced in Xi'an in 2022, 995,000 units (or 97.9%) were produced at BYD's production bases.
More importantly, BYD's Xi'an branch achieved a total output value of 136.2 billion yuan, playing a great role in helping the city increase the output value of the automobile industry to over 200 billion yuan. 
Editor: Lan Suying