NBD AI Bulletin - Great Wall Motor Company Limited (the Company, SH 601633, close price: 55.9 yuan) announced on December 7 that the Company sold about 120,000 vehicles in November 2021, representing a decrease of 15.65% year-on-year. Year to date, the Company has delivered about 1.12 million vehicles in total, showing an increase of 16.34% from the same period last year.
By brands, sales of Haval was about 69,200 vehicles in November, down 32.06% year over year, and that of WEY was 6,286 units, down 31.09% from a year ago. GWM Pickup delivered about 20,800 vehicles in the month, down 7.96% year over, and Ora sold about 16,100 units, up 39.2% year over year.
The 2020 annual report shows that Great Wall Motor Company Limited's main business is the automotive industry, accounting for 98.2% of revenue.
Great Wall Motor Company Limited's chairman is Wei Jianjun, male, 57 years old, with a college degree. The general manager of the Company is Wang Fengying, female, 50 years old, with a master's degree.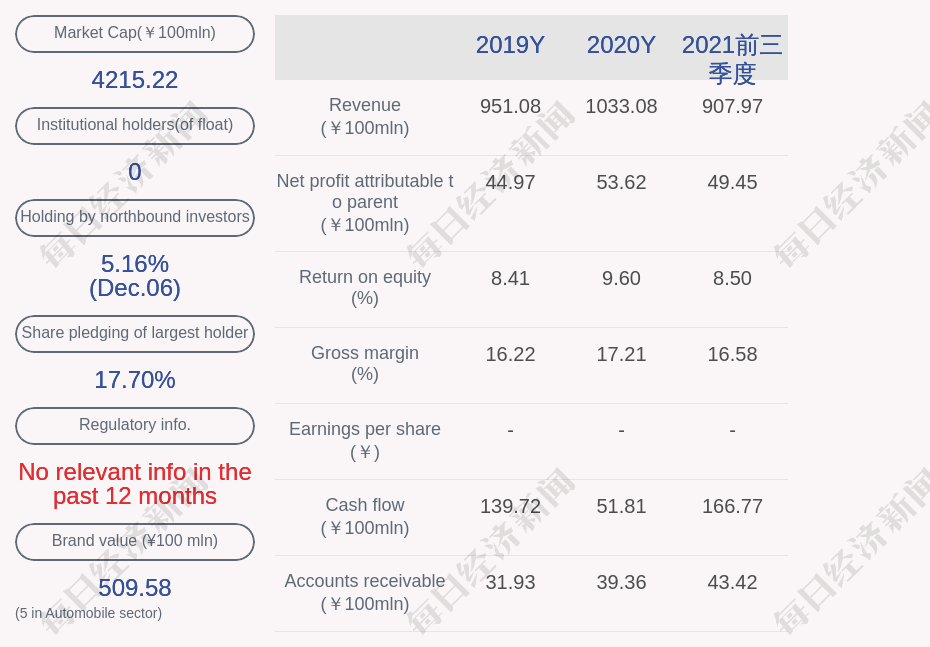 (By Lan Suying)
Disclaimer: The content and data of this article are for reference only and do not constitute investment advice. Please verify before use. Any action you take upon the information on this website is at your own risk.