NBD AI Bulletin - SAIC Motor Corporation Limited (the Company, SH 600104, close price: 20.86 yuan) announced on December 7 that the Company's sales for November 2021 was about 600,000 units, down 6.61% year-on-year. Year to date, the Company has delivered about 4.8 million vehicles, down 1.06% from the previous year.
The 2020 annual report shows that SAIC Motor Corporation Limited's main business is the automotive industry, the financial industry, accounting for 97.43%, 2.57% of revenue, respectively.
SAIC Motor Corporation Limited's chairman is Chen Hong, male, 60 years old, with an undergraduate degree. The president of the Company is Wang Xiaoqiu, male, 57 years old, with a PhD degree.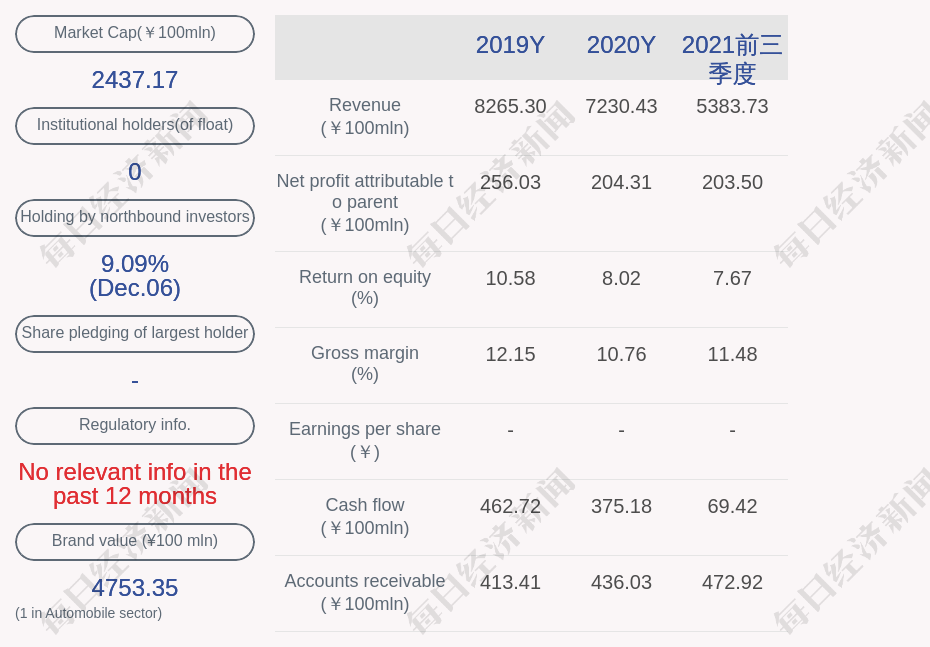 (By Lan Suying)
Disclaimer: The content and data of this article are for reference only and do not constitute investment advice. Please verify before use. Any action you take upon the information on this website is at your own risk.