NBD AI Bulletin - SDIC Power Holdings Co Ltd (the Company, SH 600886, close price: 10.32 yuan) on September 17 said that the Company plans to issue corporate bonds worth no more than 3 billion yuan to professional investors in a public way in one or more tranches. Matters including the specific size and the number of tranche will be subject to the board of directors or its representatives.
The 2020 annual report shows that SDIC Power Holdings' main business is the power industry, other industries, accounting for 98.54%, 1.07% of revenue, respectively.
SDIC Power Holdings' chairman is Zhu Jiwei, male, 51 years old, bachelor's degree, engineer. SDIC Power Holdings' general manager is Zhang Wenping, male, bachelor's degree, MBA, senior accountant.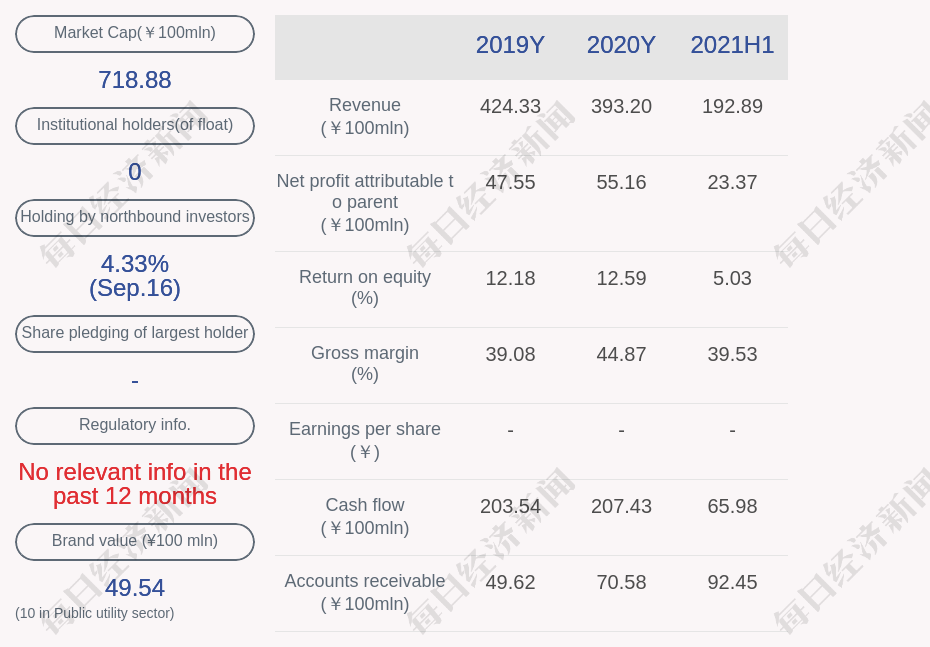 (By Lan Suying)
Disclaimer: The content and data of this article are for reference only and do not constitute investment advice. Please verify before use. Any action you take upon the information on this website is at your own risk.