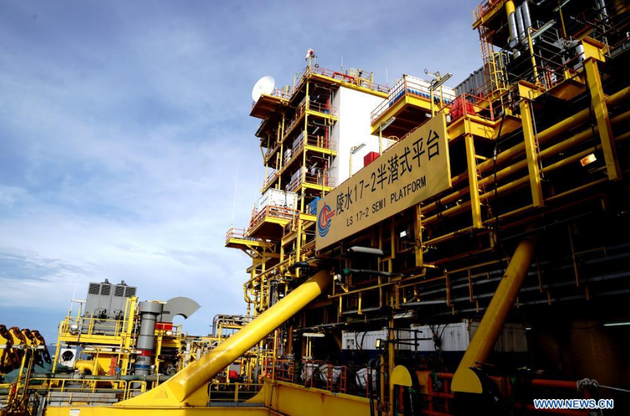 Photo/Zhang Jiansong (Xinhua)
Deep Sea No.1, a 100,000-metric-tonne deep-water semi-submersible oil production and storage facility, will start production in late June, the China National Offshore Oil Corporation (CNOOC) Ltd. announced Tuesday.
The energy station, independently developed and built by the CNOOC, is located at Lingshui 17-2 gas field some 150 km off the island province of Hainan. Lingshui 17-2 is China's first deep-water self-operated gas field, with an average operational water depth of 1,500 meters.
It is expected to provide a total of 3 billion cubic meters of natural gas per year to Guangdong, Hainan and Hong Kong, according to the CNOOC.
All equipment has been installed in the energy station, and the staff is carrying out the final phase of commissioning.
With a designed service life of 150 years, Deep Sea No.1 has a maximum oil storage capacity of 20,000 cubic meters. 
Email: gaohan@nbd.com.cn
Editor: Gao Han