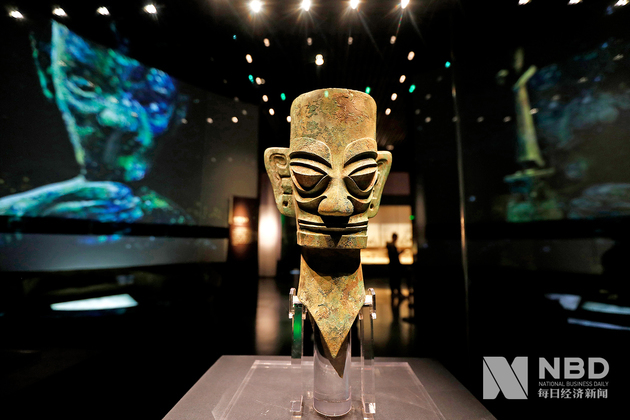 File photo/Zhang Jian (NBD)
The new archaeological discoveries at the legendary Sanxingdui Ruins site in southwest China's Sichuan Province represent the country's latest progress made in archaeological development, an official with the National Cultural Heritage Administration (NCHA) said on Saturday.
China on Saturday announced some new major discoveries made at the Sanxingdui Ruins site, including six sacrificial pits found between November 2019 and May 2020.
In the process of excavation, archaeologists made full use of modern technologies to ensure the safety of the relics and sound management of relevant data and materials, said Song Xinchao, deputy head of the NCHA, in an interview with Xinhua.
The project featured multi-disciplinary cooperation and a combination of archaeology with conservation and research, Song added.
"The major findings will help enrich our understanding of the Sanxingdui culture as well as the regional culture in the Yangtze River basin," Song noted.
Speaking on the follow-up to the discovery, Song said the NCHA will guide the local government and relevant authorities in the protection, exhibition and research of the unearthed relics and increasing accessibility to the Sanxingdui culture for the general public. 
Email: lansuying@nbd.com.cn
Editor: Lan Suying