At the beginning of 2021, National Business Daily (NBD) invited seven deans of the world's top business schools to share their insights on global resource allocation, business leadership and business school education.
Today, NBD is having an exclusive interview with the eighth dean -- Joseph Doucet with University of Alberta School of Business who shares his views on business education and new energy technologies.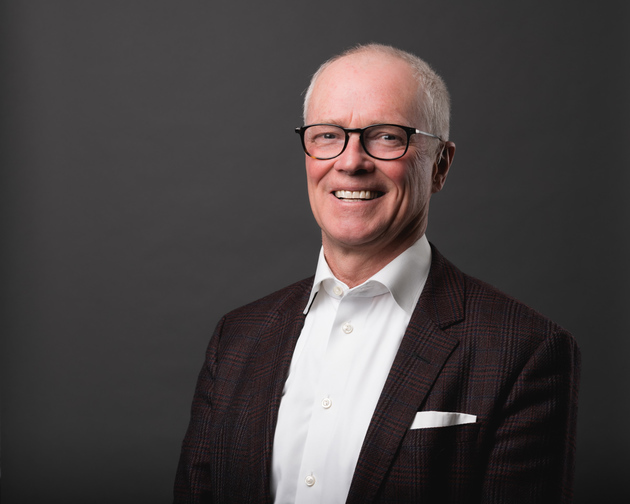 Joseph Doucet Photo/provided to NBD
NBD:How did the COVID-19 crisis influence the development of business education and business schools?
Joseph Doucet: Without doubt, the most significant crisis in 2020 was the COVID-19 pandemic.
I see three stages of impact and adaptation.
First, the Alberta School of Business, like most of our global competitors, pivoted rapidly last March to a distance-delivery (on-line) model of instruction in order to respond to the immediate crisis and finish the semester. This pivot was largely successful, but let's say that it was a "quick fix" and not a sustainable solution. The degree to which business schools (and universities more generally) were able to adapt quickly was dependent on their current state (technology readiness, etc.) and varied a great deal.
The second stage is more medium term, and that is where we find ourselves currently. The pandemic has been with us for approximately one year now (timing varies across the globe) and is affecting student/faculty travel, attendance on campus, and pedagogical delivery. This is disruptive, but the reality is that many students and faculty members have adapted rather well. While there is a growing sense of pandemic-fatigue, I believe that our learning environment is proving to be more robust than we might have anticipated a year ago.
The third stage, the most important, is how we will adjust to a "new" reality in the next five years. That new reality will no doubt see a different technology and learning environment. That new environment will impact the international flow of students, work-life choices, experiential learning and many other aspects of the curriculum. Some of these changes will be facilitated by the experience garnered during the pandemic. Overall, I believe that business education will improve and change a great deal. That is one of the positives of the pandemic.
NBD: COVID-19 has made online education widely used. For business education, is it possible for online education to completely replace offline education?
Joseph Doucet: While we will continue to make great changes to how we teach and learn, and online education will grow in importance, I do not believe that it will fully replace face-to-face contact and learning. But note that I emphasize "fully replace" because I do believe that we will continue to see growth in online and new delivery technologies, compared to where we were a year ago. I also believe that new technologies will enhance the value of face-to-face teaching and learning by allowing teachers to teach differently in person, because of what is done outside of class and what can be done in class. This is often referred to as "blended learning" and something that we are investing in at the Alberta School of Business.
NBD: The crisis has tested the leadership and creativity of managers. In your business school, how do you improve executives' leadership and creativity?
Joseph Doucet: Leadership and creativity are qualities or attributes that are a mix of innate characteristics and learning. We continue to strive to develop opportunities for our students to become better leaders. Some of the opportunities presented by the pandemic will actually lead to new forms of leadership for our learners.
NBD: For managers, what is the key to leading the company to overcome the crisis and achieve rapid recovery? What is the core competitiveness of a business school?
Joseph Doucet: The question for managers is largely dependent on the sector of activity, given that different sectors have been impacted very differently (think of hospitality versus health care). However, one constant in terms of success is the ability to innovate and think differently. The ability to pivot and take advantage of new situations and constraints will depend a great deal on managers' entrepreneurial spirit – something that we stress at the Alberta School of Business.
A core competitive issue for business schools going forward will be their ability to adapt to new technologies and demographics, and offer value-added education.
NBD: In the next decade, how will new energy technologies change the world? What are the investment opportunities on green development?
Joseph Doucet: The investment opportunities in new energy technologies are almost limitless. In addition, I hasten to add that when we consider "new energy technologies" we need to think very broadly about all of the associated industries and markets. Looking at new energy technologies through the lens of the pandemic leads us to think of urban design, transportation, hospitality, etc. in new ways. The only constant is the need to innovate and adapt.
Editor: Gao Han