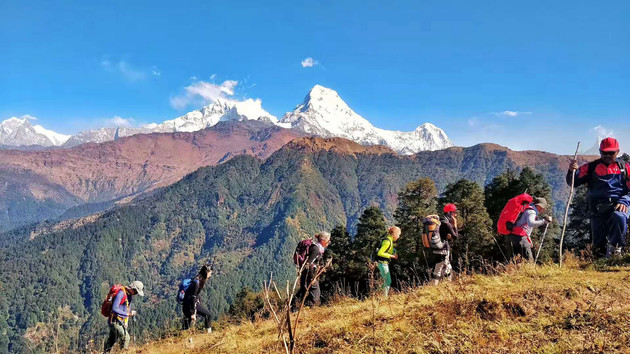 Photo/Shetuwang
A Chinese mountaineering team has reached Camp Two of Mount Qomolangma, the world's tallest peak, despite heavy winds.
The peak-climbing squad reached the camp at an altitude of 7,790 meters on Monday afternoon. It took the squad members several hours to pitch their tents amid strong winds. Each member is in good condition, said the team leader.
The team plans to reach the peak and start measurement work on Wednesday.
The high altitude area of Mount Qomolangma will have strong winds from Monday night through Tuesday. The wind speed is expected to decrease on Tuesday night, though snow is forecast to hit on Tuesday night and Wednesday.
China initiated a new round of measurement to determine the height of Mount Qomolangma on April 30. The measurement team consists of members from the Ministry of Natural Resources and the national mountaineering team.
Since the founding of the People's Republic of China in 1949, Chinese surveyors have conducted six rounds of scaled measurement and scientific research on Mount Qomolangma and released the height of the peak twice in 1975 and 2005, which was 8,848.13 meters and 8,844.43 meters, respectively.
Email: gaohan@nbd.com.cn
Editor: Gao Han