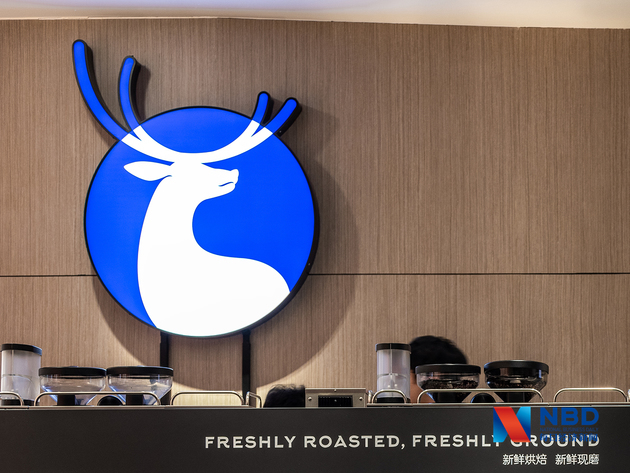 Photo/Lan Suying (NBD)
Apr.3 (NBD) -- Starbucks rival Luckin Coffee (NASDAQ: LK) disclosed Thursday that an internal investigation has found its chief operating officer fabricated 2019 sales of about 2.2 billion yuan (310 million U.S. dollars).
On hearing of the news, shares of the coffee startup sank over 80 percent in pre-market trading and finally closed 75.57 percent lower Thursday, triggering circuit breaker six times.
Chinese top securities regulator Friday issued a strong condemnation on Luckin Coffee's financial misconduct, and said it will probe into the matter in accordance with international regulatory arrangement.
The misconduct of Luckin Coffee was first exposed by the Muddy Waters Research in January of this year citing an unattributed 89-page report it received. But the coffee maker denied the accusations and said they were false and misleading.
As of the end of last December, 158 institutional investors held shares of Luckin Coffee. Big names including the Bank of America, UBS and Capital Research Global Investors are among the 12 investors holding over 10 million shares, according to financial data platform the Wind.
Some investors have quietly offloaded their stakes in the coffee maker.
Centurium Capital cashed in 230 million U.S. dollars by offloading 38.4 million shares in Luckin Coffee in January this year, saying it has covered the investments in the coffee maker. Recently, Centurium Capital and its founder offloaded 44 million shares in Luckin Coffee again, further reducing its stakes in the company to 8.59 percent.
Since February 10, the coffee maker has made 15 consecutive announcements related to shareholding changes above 5 percent. On March 27, Liu Erhai, founder of Luckin Coffee's major shareholder Joy Capital, stepped down as a member of the coffee maker's auditing committee.
A lawyer who holds a doctorial degree in financial law said to NBD if the fraud stands, Luckin Coffee could face heavy fines, forced delisting, and even bankruptcy. Investment banks and agencies would also take a share of responsibilities if they failed to notice the fraud.
Email: limenglin@nbd.com.cn
Editor: Li Menglin