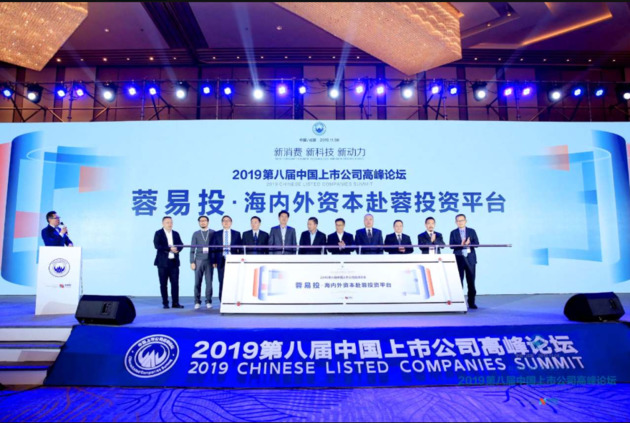 Photo/NBD
Nov. 12 (NBD) -- A new investment-related exchange platform dubbed "Easy Investing in Chengdu (EIC)" was unveiled at the 2019 Chinese Listed Companies Summit held in Chengdu, Sichuan province on Friday.
According to National Business Daily (NBD), the initiator of the program, EIC is aimed to build up a communication platform for those eyeing investment opportunities in this provincial capital in Southwest China.
By leveraging advantages of NBD as one of China's leading media outlets, EIC will pool together innovative elements and resources such as capital, projects, technologies, talents, data, etc. in order to gather, serve and make a match between investors and promising investment targets.
In a nutshell, the platform will provide enterprises, investment organizations, listed companies and incubators with services including high-level and effective information exchange, resources & services sharing, and industrial cooperation, among others.
Chengdu, a city at the frontier of China's further opening-up, has pledged to improve its business environment to welcome more overseas enterprises. Acting as go-between, EIC will help boost sustainable and healthy development of the city's investment and financing environment.
Noticeably, EIC will also collaborate with NBD International Culture & Creativity Financing Roadshow Center to foster an ecosystem for companies to innovate and to start business.
Launched in September this year, NBD International Culture & Creativity Financing Roadshow Center boasts "100+ strategic cooperation organizations, 100+ special industry experts, and 100+ culture & creativity projects".
Email: lansuying@nbd.com.cn
Editor: Lan Suying