Oct. 28 (NBD)--If you open Google Earth and look to the west of China, you'll find a green basin encircled by mountains, and on the bottom sits a metropolis called Chengdu. For over 2,000 years, the city and its surrounding plain have been known as the "Land of Abundance".
All of this can be traced back to Dujiangyan, an irrigation and flood control system built around 256 BC, which turned the plains into a heaven for agriculture. With the material abundance came a laid-back lifestyle and the creation of all sorts of tasty dishes, the two traits that many Chinese would associate with the Chengdu lifestyle. It is little surprise then, that premium lifestyle magazine Monocle has chosen Chengdu to host its first Cities Series conference.
Chengdu has been rising as a new economy hub, with entrepreneurs setting up tech companies and international businesses locating their headquarters here. But the city's penchant for an idyllic lifestyle is not lost. Across the city you'll find numerous tea houses crowded with locals. Sipping tea to idle through an afternoon remains a favorite pastime.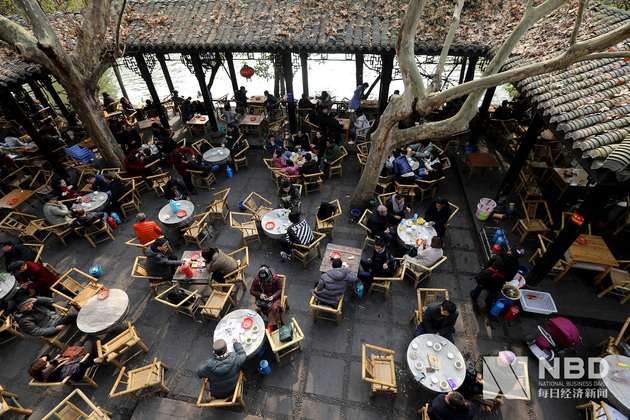 The Heming Tea House [Photo/Zhang Jian (NBD)]
The most iconic spot is the century-old Heming Tea House, located in the city center's People's Park. Whether it's a weekday or a weekend, you'll most likely have to wait for a table. You will also notice people walking around cracking metals in their hands. They are professionals who provide traditional ear cleaning service. Try one if you dare.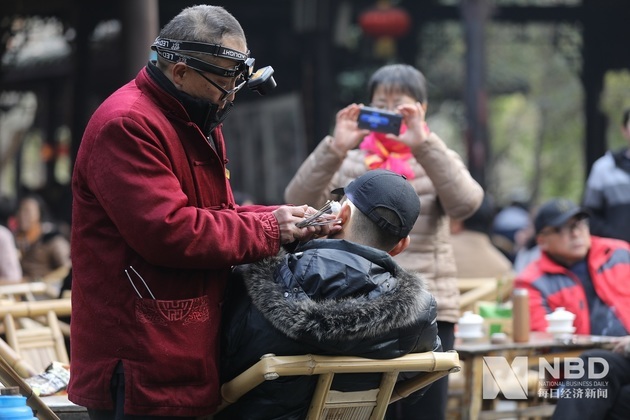 Ear Cleaning [Photo/Zhang Jian (NBD)]
Chengdu is among the first batch of UNESCO's World City of Gastronomy. "If you only have one day in Chengdu, there are three things you should do: breakfast, lunch, and supper", quips a host in an Airbnb city guide article. Sichuan province, of which Chengdu is the capital city, is famous for its "numbing spicy" cuisine, and hot pot is the best example of this. From cow tripe to duck blood, there's nothing you cannot dip into the boiling broth.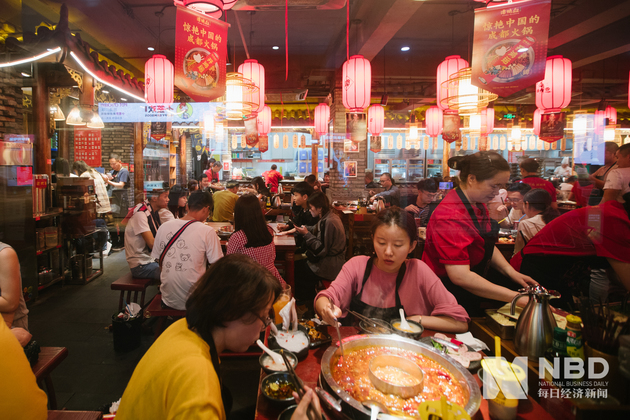 Hot Pot restaurant [Photo/Zhang Jian (NBD)]
Another symbol of Chengdu is giant pandas, which has become the city mascot, with their images adorning shops and buildings across the city. Located just 10 kilometres out of the city center, the Chengdu Research Base of Giant Panda Breeding has bred 214 pandas since its establishment in the 80s. Visiting the breeding base is a must-do for travelers, because nowhere else in the world has this many furry and cuddly bears in one place.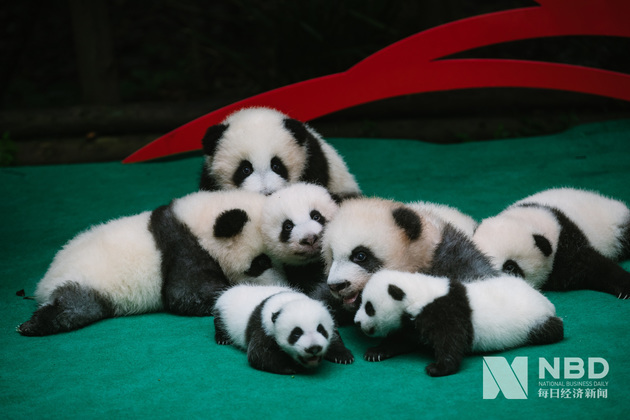 Chengdu's famous pandas [Photo/Zhang Jian (NBD)]
If you are looking for something more hip, no worries. The Chunxi Road and the neighbouring International Finance Center (IFS) and Taikoo Li complex are shopping havens, where you can find almost every luxury brand in the world. The sprawling two-storey and village-like Taikoo Li, in particular, is itself a luxury in the expensive downtown area.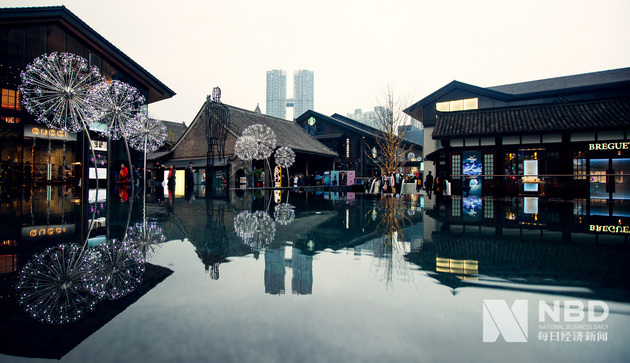 Taikoo Li [Photo/Zhang Jian (NBD)]
The complex blends naturally into its neighbor, the Buddhist Daci Temple that dates back to the 3rd century. The symbiosis stands as perfect metaphor of how Chengdu has merged the old and the new harmoniously.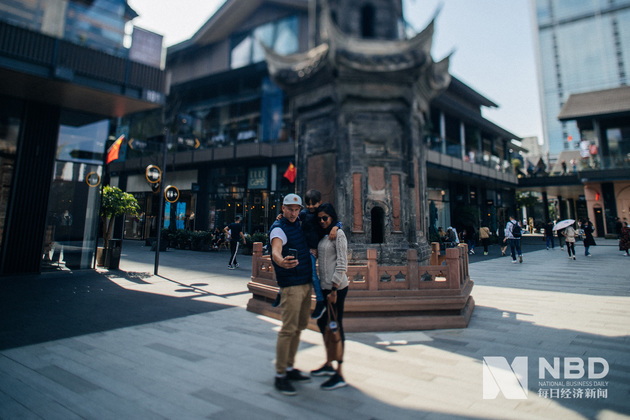 An ancient tower within Taikoo Li [Photo/Zhang Jian (NBD)]
Just one street away to the south of Taikoo Li are the cozy and quiet back alleys that are Tangba Street. Several years ago, it was still a common residential area but it has now been converted into a street full of award-winning coffee shops, fancy cocktail bars, craft beer pubs, and independent bookstores. Tangba Street is named one of coolest neighborhoods in the world by Time Out in 2018, for its "modern/traditional juxtaposition and the food-focused culture of leisure".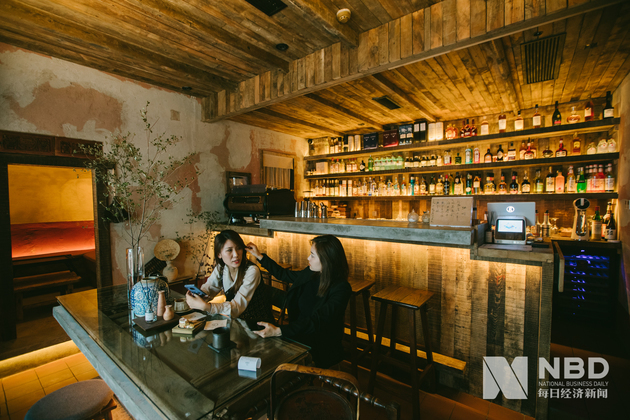 A bar at Tangba Street [Photo/Zhang Jian (NBD)]
The description fits more than just Tangba Street. There is also the Yulin area, where, besides its vibrant food scene, stands Little Bar, one of China's earliest livehouses for underground musicians. The ginkgo-covered Kuixinglou Street houses the city's most popular restaurants and snacks and the livehouse-cafe-gallery complex Nuspace on the street is a hub for Chengdu's creative minds.
The list can go on and on, but you get the picture. Come and find all the excitement for yourself.
Email:limenglin@nbd.com.cn
Editor: Lan Suying