Oct.21 (NBD) -- British lifestyle magazine Monocle is to bring its first Cities Series conference to southwest China's Chengdu on November 4.
The conference, hosted by Chengdu Media Group and Monocle, and organized by China's mainstream financial news agency National Business Daily, will be the first in a series where Monocle pairs up with cities and regions to explore key topics facing mayors, developers, investors and citizens.
"The fragrant city, famed for its spicy food and flower sellers, is like a melting pot which combines fresh opportunities, greater affordability and access to nature," said the person-in-charge with Monocle Asia Pacific at the press conference held on Monday (October 21), explaining the choice.
Chengdu is a fast-growing city bubbling with opportunities and the magazine found the city leads in 25 ways, she added. "It's a tasty proposition for residents of China's east coast cities, such as Beijing and Shanghai, that are heading west. A history of migration has created a friendly and open society that is both rich in tradition and curious about new ideas."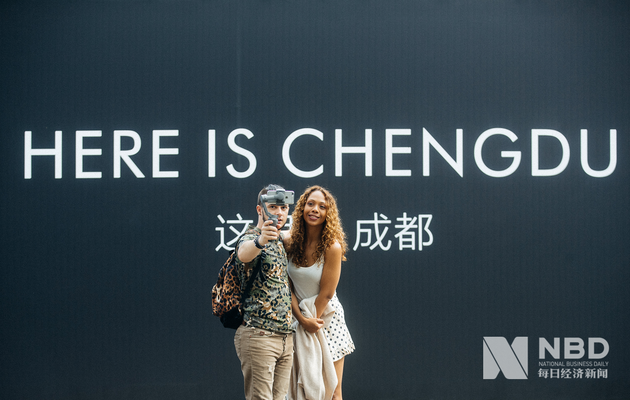 Photo/Zhang Jian (NBD)
Bubbling with creativity
What does Chengdu look like in the views of Monocle? Fashion, creativity and youth are the three keywords.
"Modern Chengdu means music, fashion, art and entrepreneurship; luxury shopping, long lunches, late nights and plenty of youthful optimism. With all of the energy in China's fast-growing, fun-loving and free-spending southwestern city, it should come as no surprise that the creative community is also on the boil. Design, fashion and contemporary art go on display at the end of the year," said Monocle.
Among the Chengdu Top 25 qualities spotted by Monocle, creativity is ubiquitous, which is shown in artworks, fashion atmosphere, laid-back lifestyle, booming night economy, musical shows, bookstores, hotpots for social bonds, a healthy work-life balance, gender equality, sustainability and inclusiveness, etc.
The city's love for art is manifested in the ever-growing art atmosphere. Eye-catching museums, plain creativity space and art exhibitions are on the rise, getting an increasing number of citizens involved. As popularity of Chengdu Art Academy grows, it has attracted counterparts from Seoul, New York and London for cooperation.
Similar stories happen in other sectors like fashion, music and bookstores. Chengdu is home to over 3,000 bookstores. Besides, it is a destination favoured by big brands like Chloé and Stella McCartney to hold fashion shows. Budding hip-hop teams and musical festivals are also attracting musicians' attention. With the completion of Chengdu City Concert Hall, more diversified live shows will be presented each year.
The thriving creative environment earned Chengdu a favor among young people. Monocle said that Chengdu's youthful appetite for fun is kept topped up by a sizeable student population from more than a dozen universities. Add into the melting pot, along with the city's innate musicality, liberal outlook, and out comes a lively nightlife that extends long after dark. On each and every night in the city, bars and clubs do brisk business, while illuminated streets are alive with drinking, dining and people playing mahjong.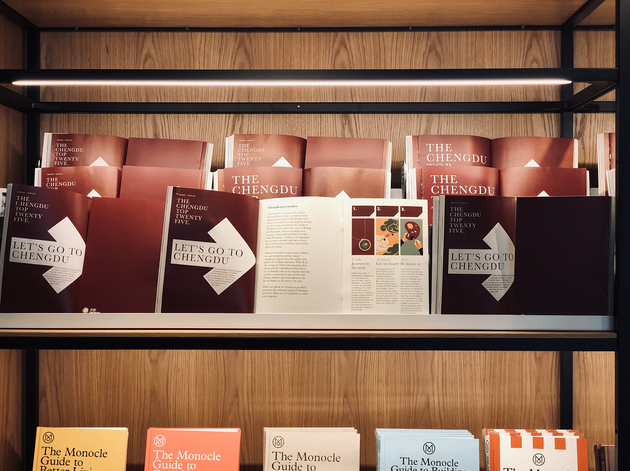 Photo/Peter (Special correspondent)
Blossoming with opportunities
Data for the first half of 2019 showcased that Chengdu's import and export market ranked second with a growth rate of 21.5 percent among cities with over one trillion yuan (141.5 billion U.S. dollars) of GDP. Growing capital inflows signaled that Chengdu is becoming an important destination in China for international trade and investment.
New opportunities are blossoming here. Monocle found that Chengdu is emerging as an attractive alternative for company headquarters and manufacturing hubs. A comparatively low cost of living doesn't come at the cost of business opportunities and the "land of abundance" has plenty of room to grow further, from the high street to high-tech campuses.
The booming trade, aviation, arts and fashion, hospitality and tourism, the adorable city symbols of pandas, the urban diplomacy along with numerous consulates, as well as the emerging new retail, leading new energy vehicles, among others indicate that Chengdu has evolved into a city that represents brand-new chances and keeps abreast of world-class cities.
In the retail sector, foreign brands building a China strategy are putting Chengdu front and center. Last year, Milanese luxury bag and accessories brand Valextra opened in the city with a museum-style boutique in Taikoo Li, which is the second location in China after debuting in Shanghai. Daimler followed a similar path with its Mercedes me concept store.
Monocle paid special attention to Chengdu's advanced Polestar factory, which provides the inside track of China's transformation and upgrading in manufacturing. The factory will also be a visitor center and test track for drivers wanting to experience the brand.
According to Monocle, relocating to Chengdu is becoming a smart lifestyle choice for talents seeking a more sustainable and salubrious work-life balance. The emergence of the so-called Chengdu Drifters, who head inland from places such as Shanghai and Beijing, is challenging the old adage that the young shouldn't go to Chengdu until they want to retire.
"Chengdu is a fruitful field trip for property developers, city mayors and urban planners or anyone interested in reviving city centers, activating street life and creating vibrant retail," Monocle commented. Mixed-use shopping mall Taikoo Li has transformed the area around Chunxi Road. "This is placemaking that would be the envy of any international city."
Email: gaohan@nbd.com.cn
Editor: Tan Yuhan