Oct. 16 (NBD) -- The talks with China's Tesla rival NIO had been called to a halt given the heavy risks, a source with the Information Office of Wuxing district, Huzhou city, Zhejiang province said to China's financial information service provider Cailianshe.
No agreement of intent had been reached, the source added, refuting previous reports that the two parties had already entered into a framework agreement.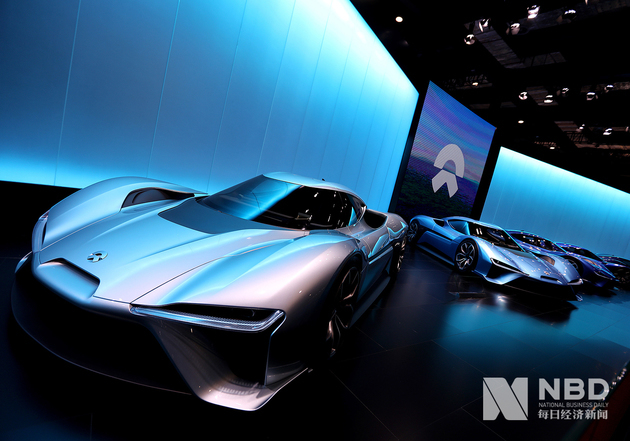 File photo/Zhang Jian (NBD)
On Tuesday, reports emerged revealing that NIO was in talks with Wuxing district for investment, and the deal under discussion envisages a NIO factory with an annual capacity of 200,000 units in the district. The talks was initiated more than 3 months ago and the government's investment in the automaker was expected to be between 5 billion yuan (707 million U.S. dollars) and 10 billion yuan (1.4 billion U.S. dollars), based on 36Kr report.
Huzhou, a prefecture-level city in northern Zhejiang, shows strong enthusiasm in developing the auto manufacturing industry. Back in August 2016, LeEco inked an agreement worth 20 billion yuan to build a plant for LeSee autonomous electric supercars in the city but the project came to a standstill when the company's founder Jia Yueting was trapped in debt crisis. In April 2017, Shanghai-based EV manufacturer Youxia Motors agreed to build a vehicle production plant in the city, but a field visit in August this year revealed that construction of the plant has been discontinued for more than half a year.
Boosted by the favorable news, shares of NIO closed 1.31 percent higher at 1.55 U.S. dollars on Tuesday. Data shows the company's stock has tumbled nearly 29 percent since September 24 when the company delivered disappointing financial performance for the second quarter of 2019.
When approached by National Business Daily (NBD) on the day, NIO's co-founder Qin Lihong said that the company has nothing to disclose and refused to give any comment. 
In fact, NIO had reached out to several local governments for possible collaboration on plant building since this May. To date, the carmaker hasn't had a factory of its own, and production of the company's ES8 and ES6 was based on a cooperation with third-party partners. According to a source close to NIO, the electric automaker was previously looking for a place for its new production base nationwide including Beijing, Chengdu and Xi'an.
"NIO, as a manufacturing company, is still at an early stage when tremendous investment is needed. We prefer to cooperate with third-party partners to co-build a factory but a completely owned plant is still an option," NIO's founder and CEO Li Bin said previously to NBD.
Back to the end of May this year, the electric automaker announced that it signed a framework agreement worth 10 billion yuan with a Beijing-based state-owned investment corporation E-Town Capital. As per the agreement, the two parties will form a joint venture called "NIO China" in Beijing and E-Town Capital will support NIO to build a new manufacturing facility to produce NIO's NP2 vehicles that will feature Level 4 autonomous driving capabilities.
Email: lansuying@nbd.com.cn
Editor: Lan Suying