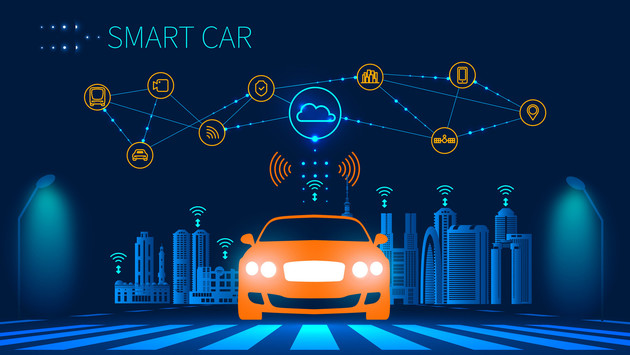 Photo/Shetuwang
Sept. 17 (NBD) – China's ride sharing giant Didi Chuxing, along with auto manufacturers SAIC Motor and BMW, was granted the license for commercially operating intelligent connected vehicles (ICVs) by the Shanghai authorities during the 2019 World Intelligent Connected Vehicles Conference on Monday.
The ride hailing company expects to use autonomous driving cars to pick up passengers in Shanghai starting early next year, with 30 driverless cars featuring Level 4 autonomous driving capabilities to be deployed in the pilot area. "Users could hail self-driving cars on the app and the drivable distance is over 10 kilometers," said Zhang Bo, CEO of Didi Chuxing's autonomous driving unit.
National Business Daily noticed that Didi Chuxing has been working on autonomous driving technologies for three years. The company's autonomous driving team was set up in 2016 and currently has more than 200 employees in China and the U.S., including experts in vehicle-infrastructure cooperative system, information security, etc. In August 2019, the mobility company spun off its self-driving unit into a standalone firm to place greater focus on technical research, product application and business expansion.
According to a report on the autonomous driving industry released by Forward Industry Research Institute, by 2025, self-driving cars will spawn a market worth 200 billion to 1.9 trillion U.S. dollars. The huge potential has allured tech giants including Baidu, Alibaba, Tencent and Huawei, as well as self-driving start-ups like Pony AI and AutoX to secure a slice of the market.
Despite the strong capital boost, the large-scale commercialization of ICVs is still a complication worldwide since the ICV eco-system encompasses numerous aspects such as technologies and law and regulations, with a number of players involved including OEMs (original equipment manufacturers), component makers and sci-tech firms.
"Through recent years' practice, we found the biggest challenge is to ensure both security and convenience," noted Zu Sijie, vice president of SAIC Motor, and he called for an open and innovative public platform and eco-system for ICVs.
Moreover, the operation of smart infrastructure for ICVs is another issue that needs solving. According to Lyu Xiaofeng, general manager of the C-V2X product line at Huawei, it requires the efforts of both government and infrastructure construction firms to tackle the problem. On one hand, the current transport infrastructure should be re-planned and reconstructed, and on the other hand, one should make sure the road traffic information perceived is reliable and stable, Lyu added.
Email: lansuying@nbd.com.cn
Editor: Wen Qiao