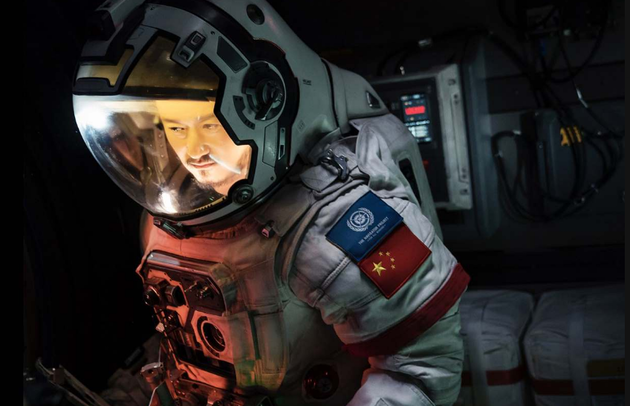 Film poster of The Wandering Earth (Photo/VCG)
"The Wandering Earth," a science fiction novel that inspired China's blockbuster film of the same name, has hit the shelves in China with a children's version.
It is among the five new books that have been published recently as the second volume of a sci-fi series for children by Liu, a Hugo Award-winning author.
The series is comprised of some of the most popular novels picked and adapted by Liu to ensure the stories are suitable for young readers.
The first volume of the series has sold 800,000 copies since the publication in 2016, according to Guangxi Normal University Press Group, the series' publishing house.
The 2019 film "The Wandering Earth" grossed a total box office revenue of 4.66 billion yuan (around 650 million U.S. dollars) on the Chinese mainland, becoming China's third highest-grossing movie of all time.
Set in the future, it tells of an audacious attempt of mankind to save the Earth as the sun is about to expand into a red giant and devour the planet.
Email: gaohan@nbd.com.cn
Editor: Gao Han