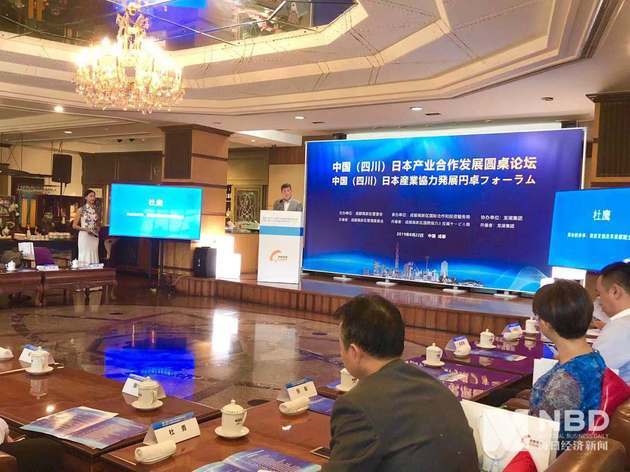 Photo/ Zhang Lingxiao (NBD)
Aug. 23 (NBD) – "The staggering box office of Chinese animated film Ne Zha astonished insiders of the Japanese animation sector. Companies in the field in Japan are now interested in partnership with China," said Gao Zeru to National Business Daily (NBD) at the China-Japan Industry Cooperation Panel Forum held on Thursday in southwest China's Chengdu.
Gao Zeru, who works at a Shenzhen-based investment company, and other participants of Chinese and Japanese firms gathered to discuss about the development and the future trend of cooperation between the two countries in various industries.
As the city where Ne Zha was created, Chengdu plans to build two China-Japan industrial parks in two separate districts and one of the parks will be involved in animation-related production and marketing, a relavant person in charge of Chengdu's Hi-tech Zone introduced during the meeting.
Partnerships deepened
China now is Japan's largest trading partner while Japan is the second largest one for China.
Statistics from the Ministry of Commerce of China shows, the total trade volume between China and Japan in 2018 registered approximately 330 billion U.S. dollars, representing a rise of 8.1 percent from the previous year. By the end of 2018, Japan's cumulative investment in China amounted to 112 billion U.S. dollars, ranking first among all foreign countries.
Du Ying, former vice-director of China's National Development and Reform Commission (NDRC), held a cautious but optimistic attitude towards the future partnership between two countries.
"China and Japan are very complementary in various fields such as economy, trade, investment, science and technology. Japanese has its technological edge and China owns large domestic market," Du remarked.
The year of 2018 marked the 40th anniversary of the signing of the China-Japan Treaty of Peace and Friendship. Moreover, Chinese Premier Li Keqiang's visit to Japan last May opened a new chapter for economic and trade relations between the two countries.
Buoyed by closer economic and trading partnership of the two sides, more interlocal collaborations have been forged.
"Qingdao in China's eastern Shandong Province has entered an agreement with Japan-China Economic Association to conduct cooperation in energy conservation and environmental protection, and Guangzhou has built tie-up with Kyoto University, Kyushu University, and Fuji Pharma to develop biomedicine industry," Du disclosed.
A flurry of cooperations are now being witnessed in various domains.
"We see a number of Japanese small and medium-sized enterprises (SMEs) and start-ups in the quantum computing, environmental protection and other fields seeking Chinese investments," Gao said to NBD, adding that the trend of Japanese tech giants' monopoly motivates those smaller struggling companies to rally support from overseas partners.
Boasting a large amount of capital as well as an open and active market, China builds the bridge and provides opportunities for the firms in the two countries to join hands with each other, commented Gao.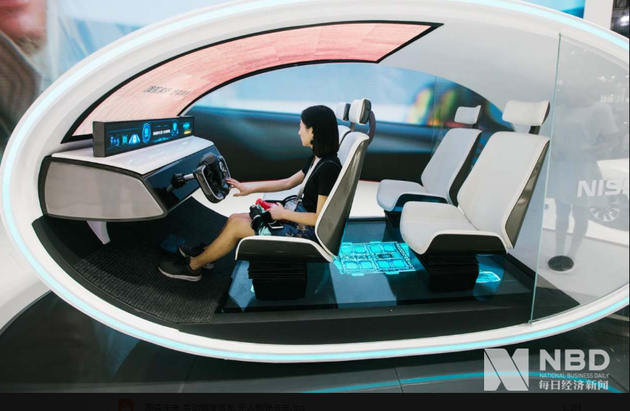 File photo/ Zhang Jian (NBD)
Further tie-ups in high-end manufacturing and animation
"The two countries are focusing more on cooperation in innovative industries, such as healthcare, high-end manufacturing, pension, and sharing economy," Liu Jianxing, deputy director of International Cooperation Center at NDRC, noted.
Gao echoed Liu's views and took the autonomous driving sector as an example. Recently, Japan with aging population reported increasing number of car accidents, which was partly caused by aged drivers losing control of their bodies. The large data bases of Chinese self-driving companies are exactly what Japan needs, Gao told NBD.
Besides, the animation industry could be another field that sees new tie-ups between China and Japan.
Gao said that the success of Chinese animated film Ne Zha amazed Japanese insiders and intrigued some Japanese counterparts to seek partnership with China. "The mature animation industry chain and talents from Japan could be introduced to China to shorten the production period of works and fuel the development of animation intellectual properties," Gao said to NBD.
It is noteworthy that in recent years, industry parks have been one of the typical means of collaboration between two countries.
Tianjin so far has set up several bio-medicine industrial parks aimed to build the healthcare industry ecosystem. Besides, early this year, Suzhou unveiled its China-Japan smart manufacturing innovative industrial park located in Xiangcheng District.
Huang Sihua, director of Industrial Strategy Department 2 at Nomura Research Institute Shanghai Limited, told NBD that Japanese industry giants and small and SMEs will be major partners of China-Japan industrial parks.
Currently, most firms coming to the parks are well-established companies, but SMEs that generate the annual income of around 1 billion yuan could also have intention to test water in the Chinese market, added Huang. "Some of them first choose to set up the joint venture with Chinese firms, in which they hold a minor stake."
Huang further shared with NBD the key resources an industry park should have. The welcoming industry environment, a relative complete industry chain, and local supporting facilities and labor force are required, Huang pointed out.
It is not practical to develop an industry solely replying on one firm, thus an industry chain with upstream and downstream firms should be established before taking in foreign firms, Huang explained.
Email: gaohan@nbd.com.cn
Editor: Zhang Lingxiao